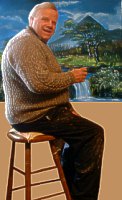 Chris Harper Snr.,
Kilsallagh,
Lecanvey,
Westport,
Co. Mayo
Ph: 098 66358
Fax: 098 66432
Email:
rapids@eircom.net




Enjoy my paintings, from the comfort of your home, the paintings have been put in categories to speed up download time.

To view a gallery simply select it from the dropdown list below.

All the paintings are for sale, and high quality color prints can also be purchased.