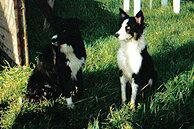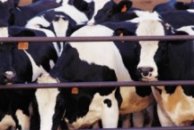 At Farmstead Lodge you are welcome to experience the traditional farming life. Every evening we take our cows to the milking parlour after which we return them to the local fields. We then wash and clean the milking parlour in preparation for the following day. Some of our guests enjoy the amicable friendship which one of our dogs has made with one of our cats.

---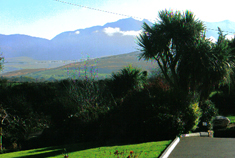 We also encourage you take a tour of our farm and our land at your leisure or convenience. Along the way there are many vantage points where you can take some tim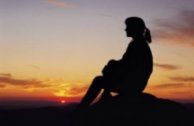 e out to relax and enjoy the local scenery (see photos).
Many of our guest enjoy a stroll around the farm during the day so that they can experience the local scenery and vegetation. Others enjoy an early morning or evening stroll, where they can experience the beauty of early morning sunrises or evening sunsets. Whatever your interest, we are confident that we can satisfy them at Farmstead Lodge B&B.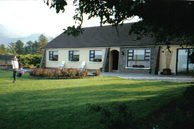 Aside from passing the time at Farmstead Lodge B&B there are also opportunities for participating in some of the other local leisure activities, including cycling, fishing, golf, swimming, touring, hill walking and shopping. The avid tourist can also visit some of the key visitor sites including Muckross House & Gardens, Ross Castle, Torc Waterfall, Crag Cave and Rossbeigh Beach. All of this and much more are close by and at hand to Farmstead Lodge B&B.

As your hosts we would be delighted to advise you on how to plan your stay.

Email: farmstead@eircom.net
Tel/Fax : 066-9761968 (+353-66-9761968)