Links
These are links to excellent natural history sites.
http://www.plant-identification.co.uk/skye/ is a site dedicated to the flora of the Isle of Skye in Scotland. Carl Farmer has been a stalwart in helping me identify difficult plant species, and the quality of his photographs has encouraged me to improve my own images. He also posts regularly on http://www.pacarras.net/gm1/
www.ryenats.org.uk is the home of the Ryedale Natural History Society. Gill Smith has been very supportive since the early days, and has helped with many identification problems. Excellent photos here, too.
http://www.nifg.org.uk/home.htm The Northern Ireland Fungus Group. A voluntary organisation whose aim is to promote the conservation of and interest in Fungi in Northern Ireland. David Mitchel has helped me with many identifications.
http://www.skylark.ie/donegalmoths/default.asp The Donegal Moth recording project, run by Ralph Sheppard.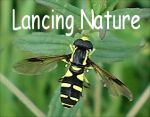 Ray Hamblett's Nature pages.
Hotel with Wildlife Holidays - A family run hotel in Dunfanaghy, Co. Donegal
www.irishwildflowers.ie - Images of wild flowers from Ireland