High Heath.

Dull and cool.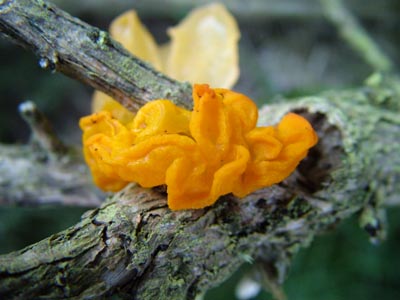 This is Tremella mesenterica growing on a crust fungus - Penophoria - on gorse. Specimen about 2 cm. across.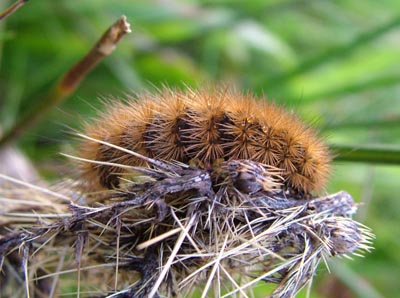 Here's a better shot of the Buff Ermine moth caterpillar.
An Eristalis pertinax meeting its fate. By the time I chanced on this scene the hoverfly had been 'sedated' and the spider was feeding before the wrapping-up started.
The seed in the background is Rosebay Willowherb.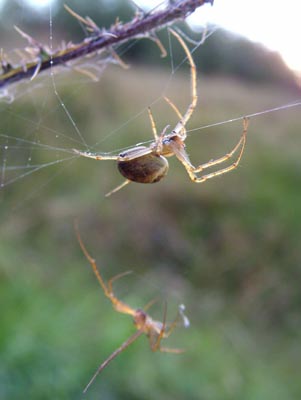 I watched as the male spider (lower part of picture) carefully approached the larger female. He managed to touch one of her legs with his, then he tried a second leg. The instant he made the second contact she lunged at him. He dropped off the web in a flash. Presumably the males are prepared for very quick exits.
<Previous Home Back to Calendar Feedback Species database Next>