Lough Erne, Co. Fermanagh.

All today's lichens are from a sandstone bridge.

Cold but dry.
In each case, the whole specimen is on the left and magnified fruit-bodies are on the right.
Porpidia tuberculosa with an algal infestation.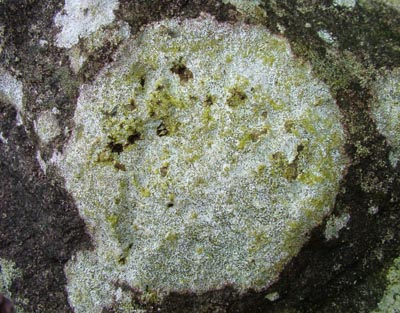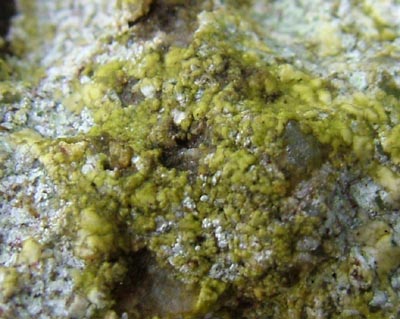 A pyrenocarp, maybe Verrucosa sp.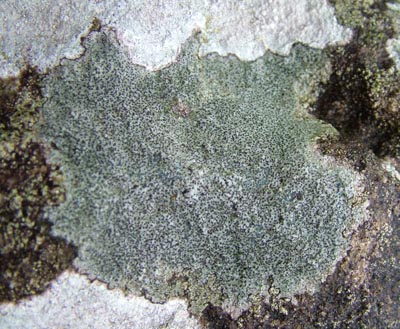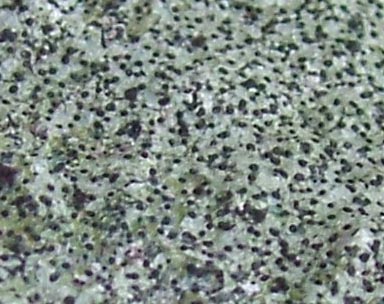 I'm not sure if this Lecanora specimen is entirely healthy or not.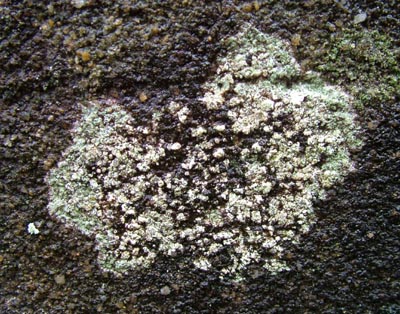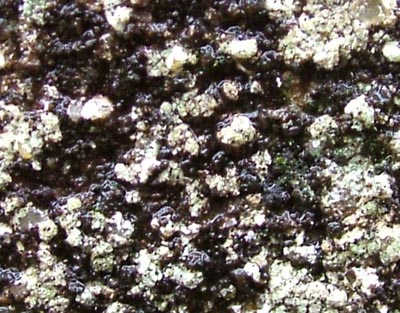 Lecidella stigmatea or perhaps Rhizocarpon obscuratum.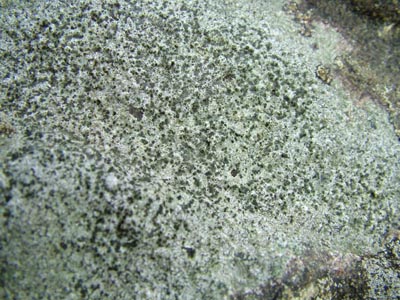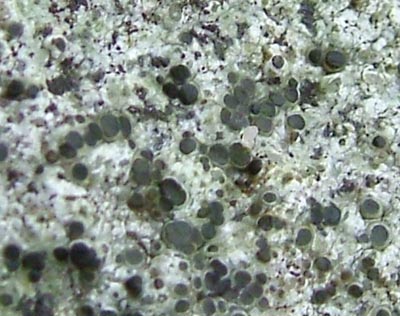 Lecanora campestris.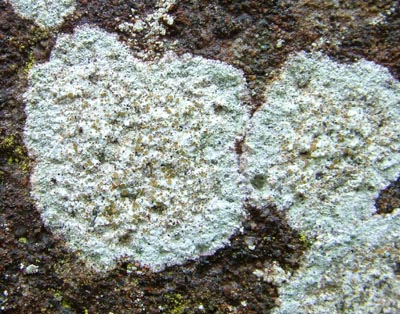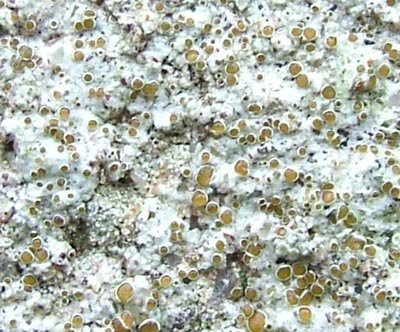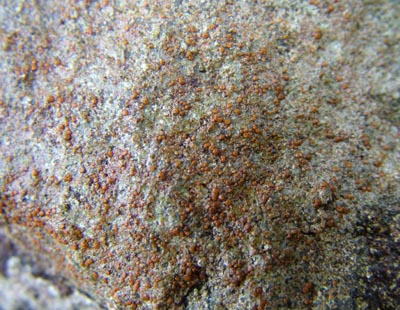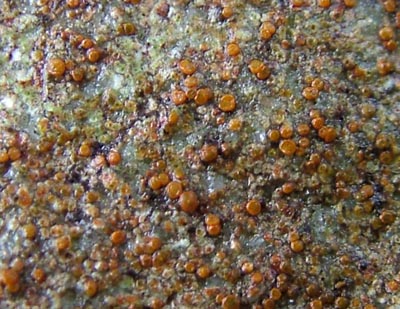 And finally the fruitbodies of Ochrolechia parella and a specimen that appeared to be attacking the Ochrolechia, although I suppose it could be the other way round.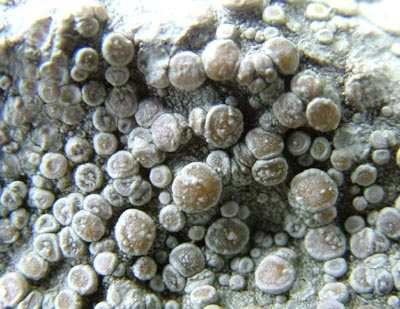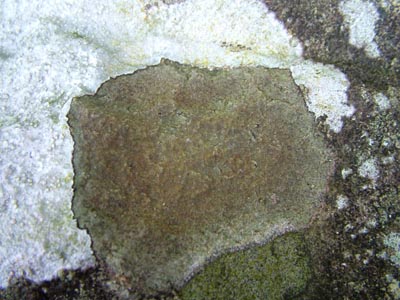 <Previous Home Back to Calendar Feedback Species Index This Day Last Year Next>