Lough Erne, Co. Fermanagh.

Cold but dry.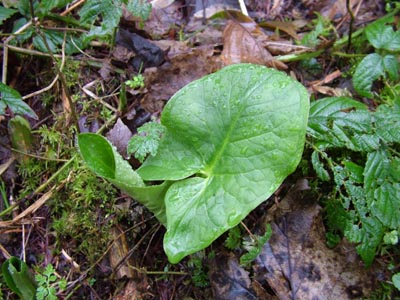 A few plants are now showing leaves. This is Cuckoo Pint - Arum maculatum. Also known as Lords-and-Ladies.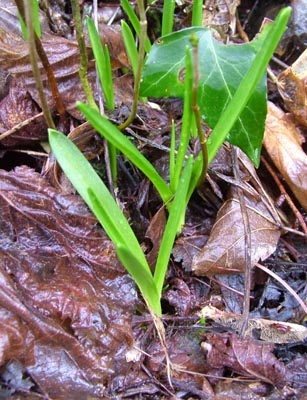 And a few Bluebells are making leaves, too.
This was a bit more of a surprise, though. An Elder in full leaf. This small bush had been cut to the ground last year and the resulting new growth survived the winter, giving it a head start. The 'normal' growth is just reaching the unfurling stage.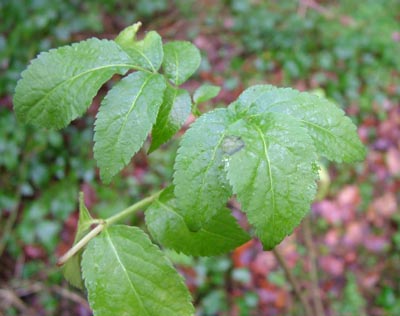 This moss was very common under the trees, but I haven't identified it yet.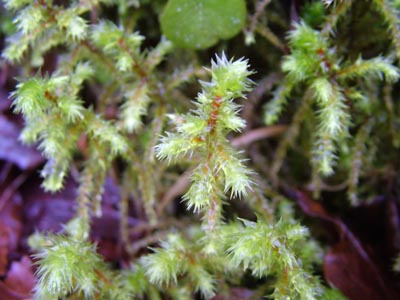 <Previous Home Back to Calendar Feedback Species Index This Day Last Year Next>