Drumboe Wood.

Heavy sleet and hail showers, which abruptly halted my visit.
The basal rosette of Foxglove has started to make new growth.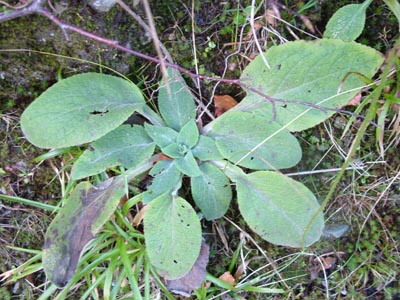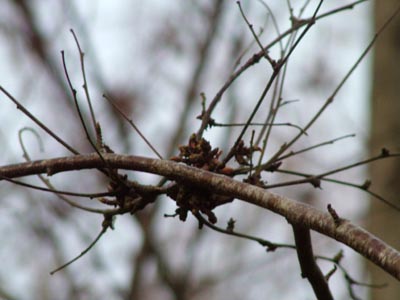 A fungus that has been waiting to get onto my pages for quite some time. Witches Broom - Taphrina betulina - causes the Birch to make ball-like clusters of thin twigs that can be seen from a distance. This is a young growth just starting.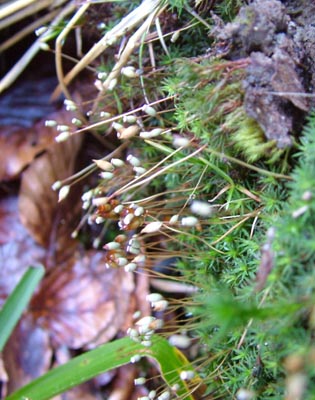 I plan to 'do' mosses this year. This tiny species grows on vertical earth banks. Capsules about 3 mm at most. Pogonatum sp.
<Previous Home Back to Calendar Feedback Species Index This Day Last Year Next>