Trip to the river Deele in the morning.
A nice picture of the Lady's Smock or Cuckoo flower. I had to balance precariously on the river bank to get this shot.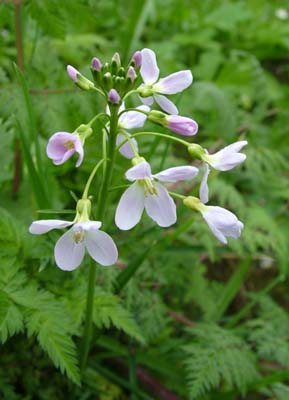 Two insects. On the left, a Stonefly, and a tiny (4mm) leaf beetle on the leaf of the Ramsons (right).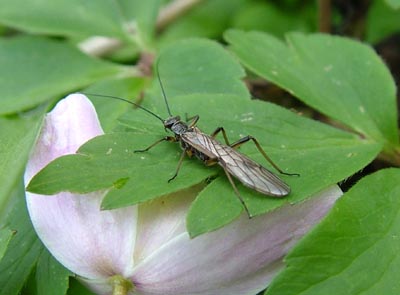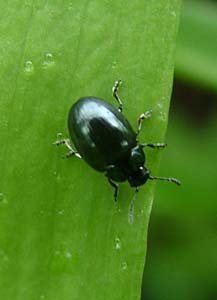 And lastly from the river, a nice shot of a group of plants growing in the 'vee' of a large Sycamore. I spotted Woodrush, Wood-Sorrel and what looks like Hogweed. A flower-arranger couldn't do better.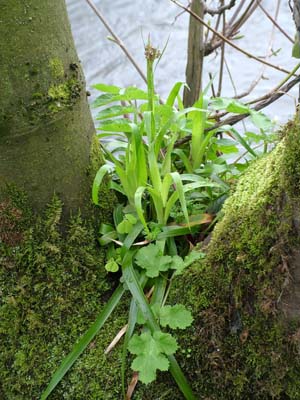 Later, I went up to the deep forestry and spotted this Owl Pellet. I took it home and broke it up. The contents were mostly bones and hair/fur. The pellet is about 6 cm long, and the bones in the right hand image are about 1 cm long. I think the pointed bone to the lower rhs might be the 'wishbone' of a bird.