Various locations. Sunny, despite the gloomy forecast. Swallows spotted again, today.

I've decided to do a little survey. Please drop in here and say hello on the feedback form. No need to add your email address, unless you want a reply. I'm just interested to see when people actually visit my site, rather than looking at the statistics. Thanks.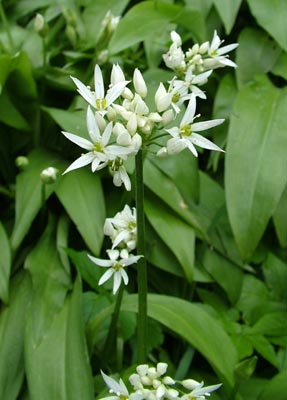 It's quite interesting that some flowers can appear overnight from quite insignificant buds. These Ramsons flowers, on the contrary, have been forming inside their sheaths for at least 6 weeks.