Patchy sunshine, today, after a foggy and slightly frosty start. Photos from the original Hedgerow.
The Persian, or Common Field Speedwell (left) flowers all through the winter, as does the Dandelion (right).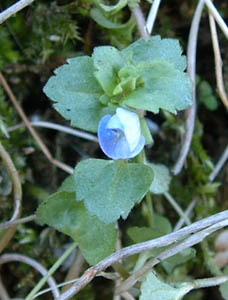 A better picture of Snowdrops, plus an early glimpse of the Herb Robert.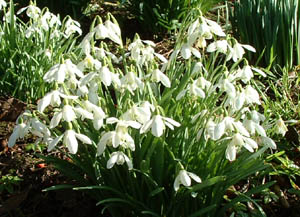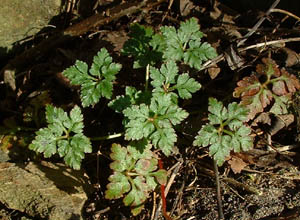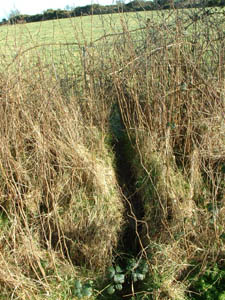 Last year, I tried to show a fox path. This image is more readily identifiable.