This panel is the story of a fox (maybe two) and about half a mile of its journey.
At the top left, a fox on a journey. Very straight tracks, nothing to distract it. Then at the top right, a quick detour to a marking post.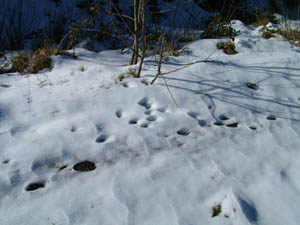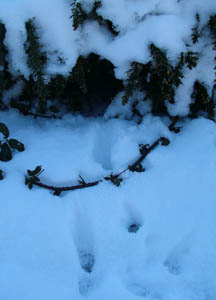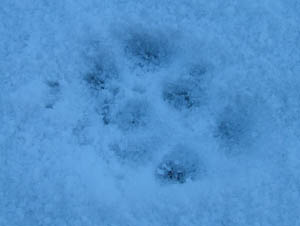 At lower left, a trip into (and back out of) a hole in a Gorse bush. This may be a path to the lair, or maybe it was just checking for rabbits. The print on the lower right is as good a footprint as I could get. The print size is about 4 cm long x 2.5 cm wide.