Continuation of yesterday's butterfly trip to South Donegal.
By this time, the sky was blue and the sunlight strong.
The Burnet Rose covered large areas of the sandy dunes, and quite a few of them were infected with this bright red leaf Gall which appears to be made by Diplolepis spinosissimae, a fly. (Thanks to Carl for that id.)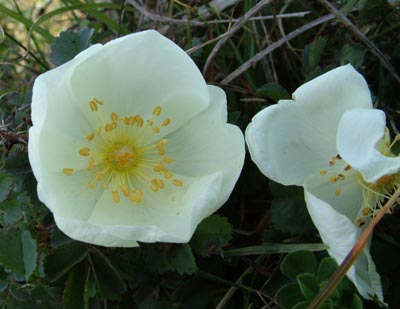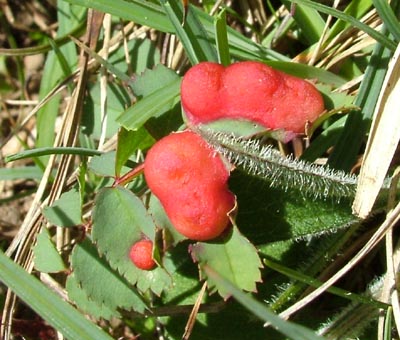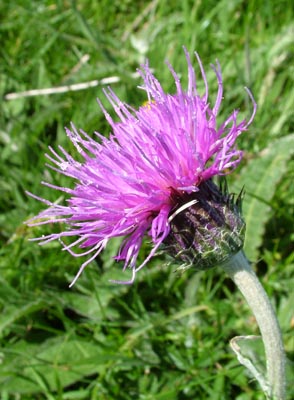 At first I thought this was the Knapweed- that's about to open around here, but this is the Meadow Thistle - a solitary, short, thistle with a few leaves at the bottom of the stem.
There were five specimens of this Bee Orchid in a little patch about 2 metres across. Absolutely beautiful (and tiny - only 15 cm tall).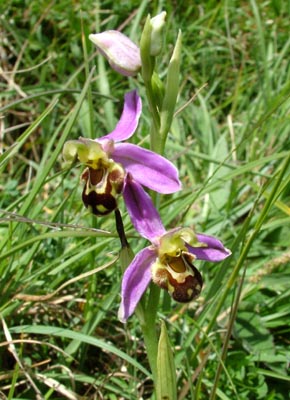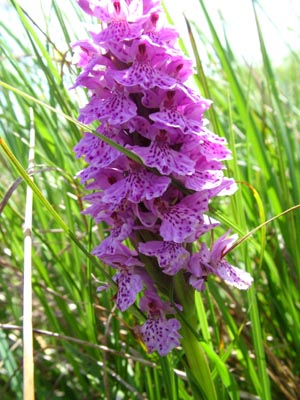 Northern Marsh Orchids and Heath Spotted Orchids were very numerous around here. This one looks like a cross between the two of them.
This Marsh Fritillary was one of the main purposes in coming to this area. It is a declining species due to bog draining, and a consequent reduction in its larval foodplant - Devil's-Bit Scabious.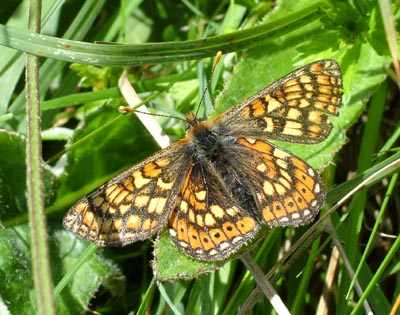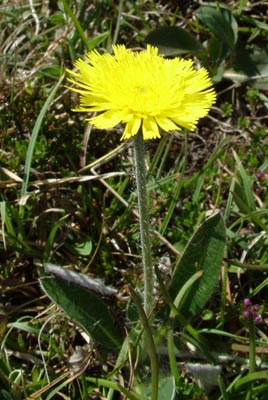 Next is the tiny Mouse-ear Hawkweed. These yellow daisies can be incredibly difficult to identify, but this one is fairly distinctive with its pale yellow flowers and small, rounded leaves. About 10 cm tall.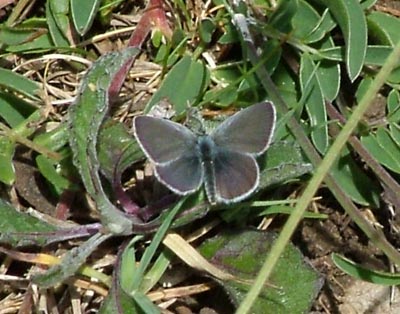 The Small Blue butterfly was also very common around here. This one paused just long enough for me to get the open-winged shot.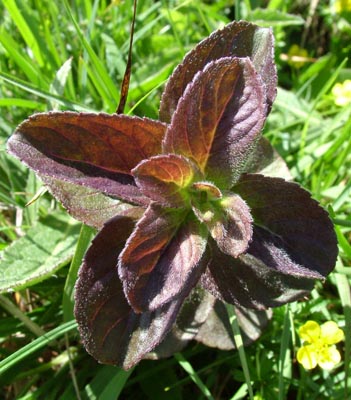 The Water Mint was rather prominent due to its bronze colouring. A very pleasant perfume. It won't flower for around a month, yet.
Towards the end of the trip, we visited another sea-side location with verges and woodland. The first thing I spotted on arrival was this Great Horsetail. It was the dominant plant in large parts of the verge. These specimens were about 1 metre tall.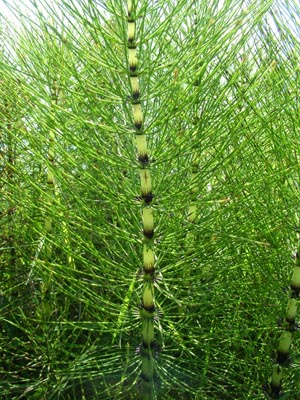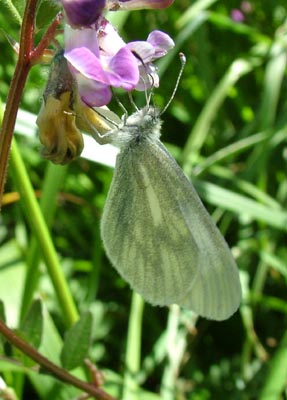 And again, this butterfly was the reason for coming to this area. The Real's Wood White was identified as a species only 2 years ago. This helps to explain why the Wood White was increasing in Ireland, but decreasing elsewhere. It always has its wings closed when landed.
Two more images from the verge: A Wintercress (left) and a small beetle on the Clover.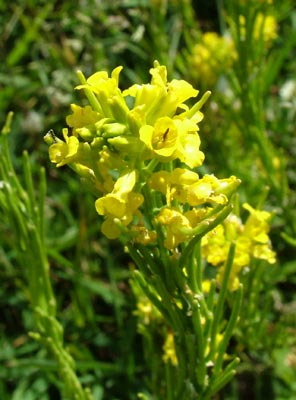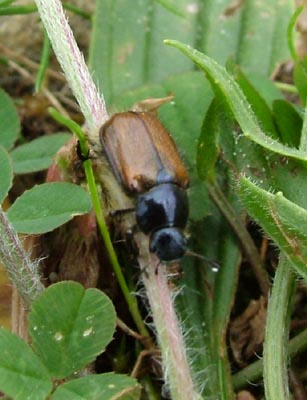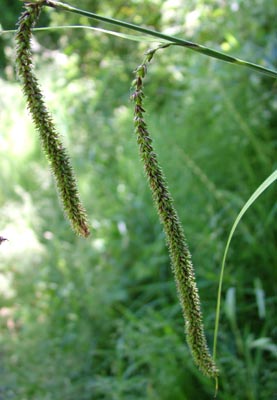 Making my way back to the car, I saw this very tall grass. I think it's Pendulous Sedge.
Easily over 120 cm tall.