Highest local point.
More or less in cloud all day.
This Common Butterwort has set seed, now. Notice that the sticky leaves have captured a good number of midges, etc. (Not enough, however - I was being eaten alive as I took this picture)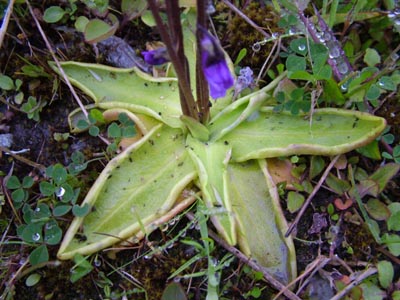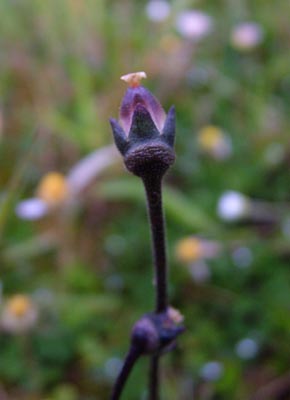 First sight of the Yellow Rattle. The photo shows the interesting structure of the leaves.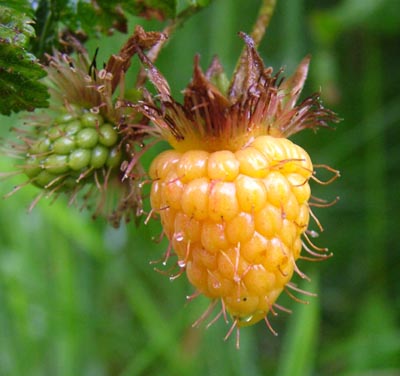 I showed the Salmonberry flowers earlier in the year. This is a plant introduced to give cover and feeding for game birds. Having tasted this berry, I'm going to leave them to the birds. Harsh and bitter.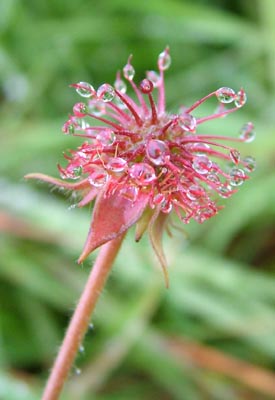 A nice little picture of the seedhead of the Herb Bennet with water droplets. This point was actually in cloud as I took the photos.
And lastly a little shot of the flowers of the New Zealand Willowherb. They're rarely as open as this.