Original Hedgerow.
Dull and wet.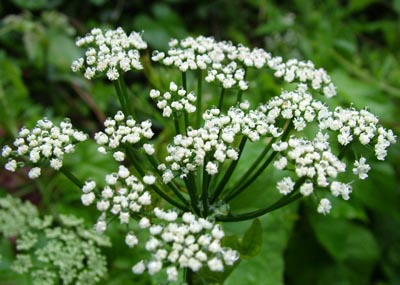 The Ground Elder is beginning to replace the Cow Parsley, now. The next umbellifer to flower will be Angelica, in about 4 weeks.
Here's another Bramble. A bit more pink this time, with 8 petals. I don't think I've seen a 'normal' 5-petalled one, yet.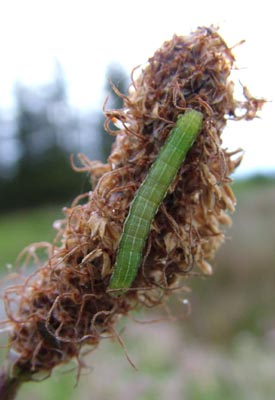 I spotted this green caterpillar on the seedhead of the Ribwort Plantain. About 2 cm long.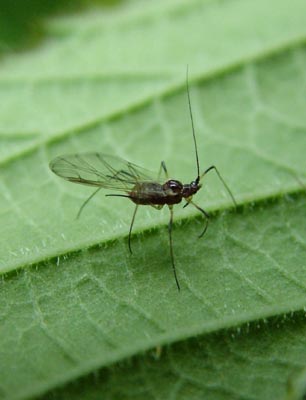 Every gardener's nightmare - the Black Aphid. This was the 'mother' and was standing next to about 6 duller and smaller offspring. Ok..ok..the picture's upside down - she was actually hanging there.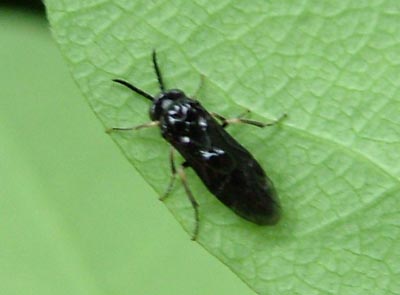 This tiny (8mm) sawfly was hanging just at the edge of a Snowberry leaf. Another 'upside-down' picture.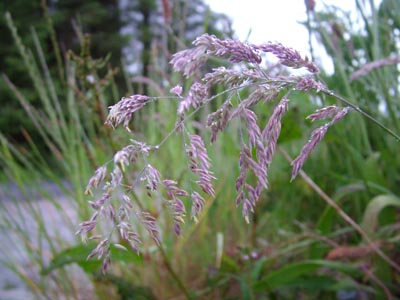 Another grass - this time Yorkshire Fog.