Various verges near town.
Dull and warm.
The Ragwort is also proving very attractive to insects at the moment. This hoverfly is, I think, the Drone Fly, Eristalis tenax.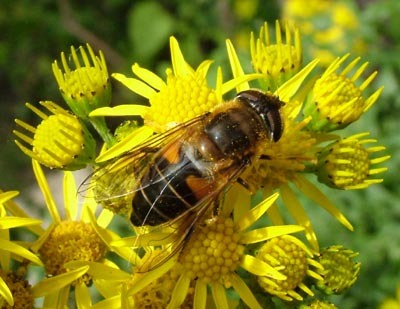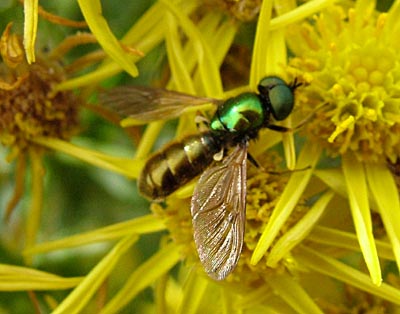 This very attractive metallic fly is not a hoverfly - the wing veins show that clearly - it's one of the Soldier Flies.
Perhaps Chloromyia formosa.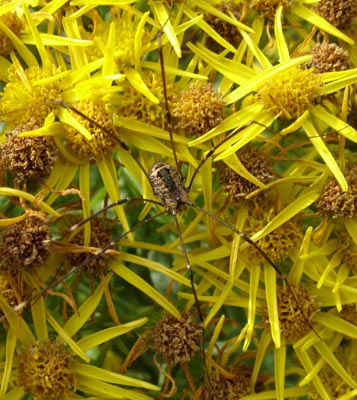 And this Harvestman clearly knows about Ragwort and flies. No web in sight (Harvestmen don't make webs), it must be a pouncer.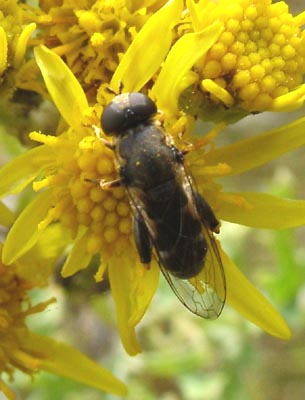 One last hoverfly from the Ragwort - it has very distinctive wide thighs. From a distance I thought it was a bee collecting pollen. Maybe more mimicry.
Looks like Syritta pipiens.
The colours in this image of the Small Tortoiseshell on the Buddleija were too good to miss.