High heath for Angelica and its visitors.
Bright and windy.
Two hoverflies to start. Each about 2 cm long. The specimen on the left is a Syrphus, and on the right we have Helophilus pendulus.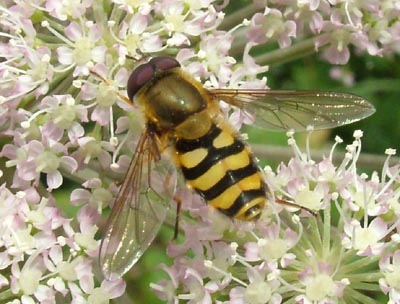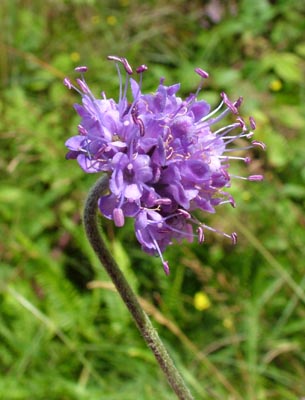 The Devil's-bit Scabious has opened, now. It will be around for quite a while.
Two more larger Ichneumons. Each about 3 cm. long. The one on the right has a very thin abdomen and I've cropped the image leaving in three smaller Ichneumons, to show scale.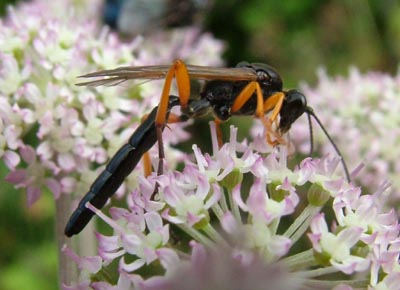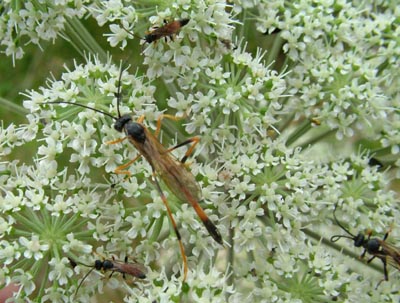 I built this image to show the density of insects together on one flower-head.
Key:-
Ichneumons
Beetles
Hoverflies
Sawfly
Assorted small flies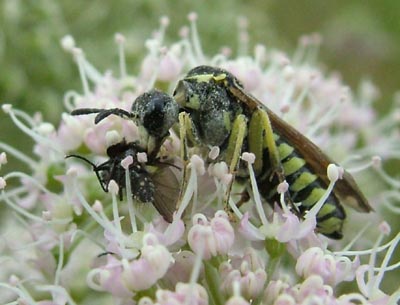 Looks like the Acrobat is either a killer or a carrion eater. This one is consuming a small blow-fly.
The Rhingia campestris appears to visit most plants on the patch. Here it's on the Hardhead.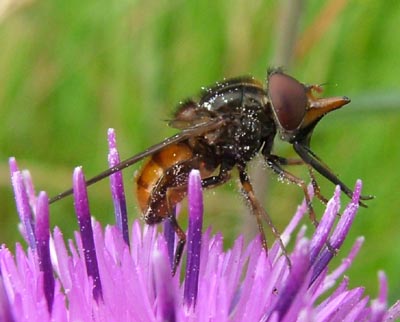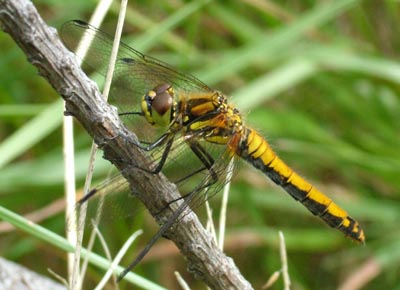 This is the female Black Darter dragonfly. Unusually, she is brighter than the male who is black all over.