Three shots of Willow leaves being destroyed - all on one specimen of Goat Willow. First a fungal rust (Melampsora sp.)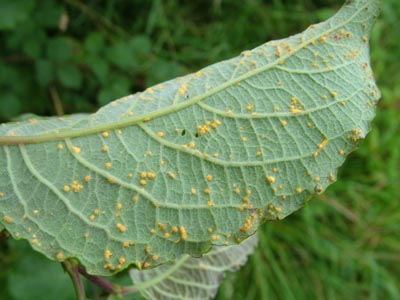 And two shots of Sawfly larvae. They are adopting the classic 'S' shape. The single specimen of Nematus pavidus - The Lesser Willow Sawfly - on the left is 15mm long. Those on the right are around 5mm. (and are younger versions of the one on the left).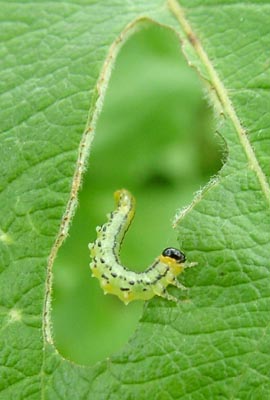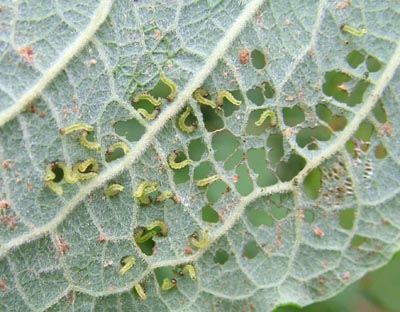 Thanks to John for the id.