High heath.
Rain with rare sunny periods.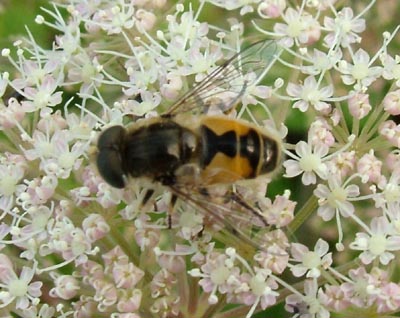 I'm pretty sure this is an Eristalis hoverfly, but I don't think I've seen one with the 'double triangle' yellow markings. Maybe Eristalis arbustorum.
Two shots of Devil's-bit Scabious. The one on the left is about to be visited by another Eristalis, and the one on the right was the only pale specimen I saw. It seems like a strange colour reversal of the normal flower, with pink and purple interchanged.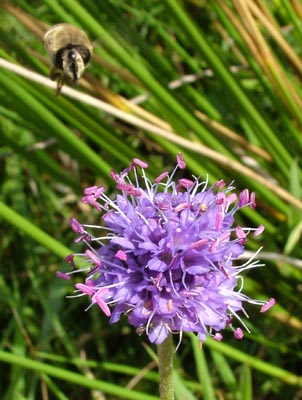 The Ichneumon on the lower part of the picture has extremely long back legs, so I presume the female has a very long ovipositor. The much larger yellow-and-black specimen doesn't normally like me approaching.