High heath.
Sunny periods after early rain. 8 Peacocks, 1 Tortoiseshell, 1 Speckled Wood.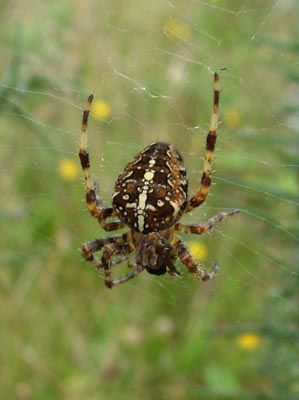 This Garden Spider was rather larger than the ones I usually see on vertical webs. The abdomen is a full 1 cm. long.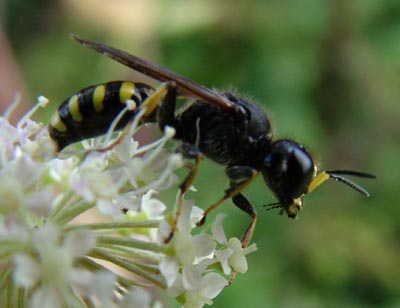 This is one of the tiny (about 12mm. long) Ectemnius wasps. They are predatory on hoverflies. But what's this? I wonder what it's eating: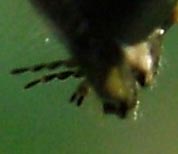 At last, the male Black Darter dragonfly. I've seen countless females, but the males appear to be reluctant to rest at all.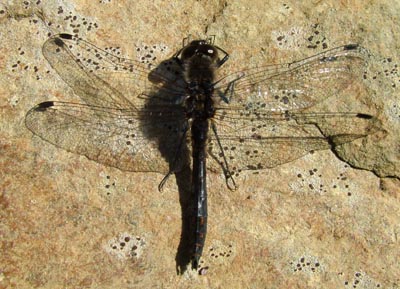 The lichen is Trapelia coarctata.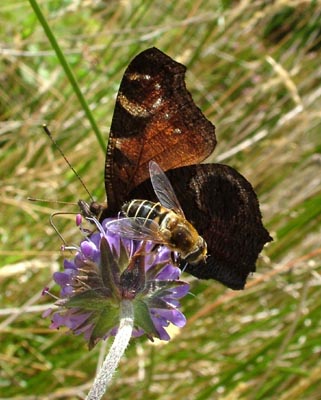 I saw quite a few Peacock butterflies today. This one is nectaring on the Scabious, along with an Eristalis hoverfly.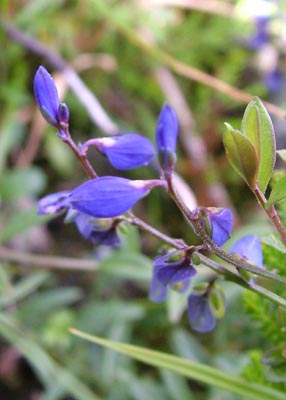 Looks like the Heath Milkwort is making a final push before things get too cold and dark. Lovely colour.