Local Hedgerow.
Sunny, with some drizzle.
Two Ichneumon wasps - predators - I wonder if the yellow one was attracted to the Angelica for its nectar or because of the other nectaring insects.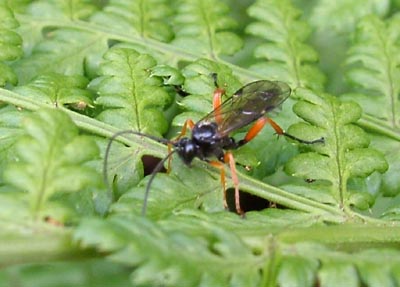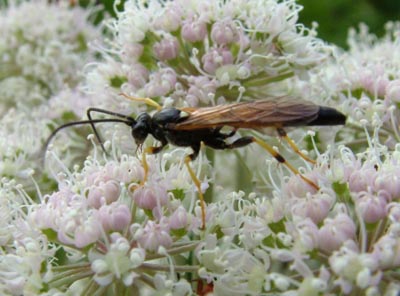 This is a more typical shot of the Hard Shield Fern.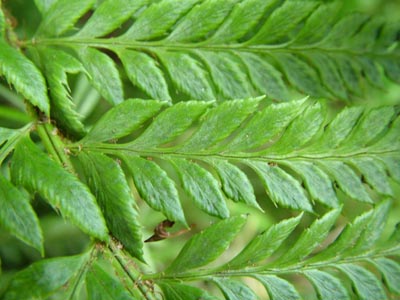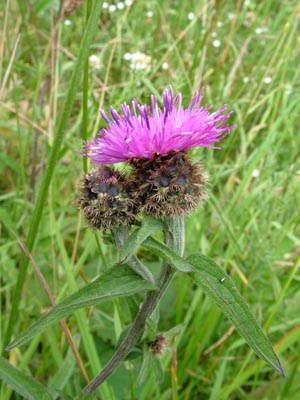 The Knapweed, or Hardhead has just opened - yet another flower that is strongly attractive to bees and hoverflies.
I'm tripping over Ringlets at the moment. This one on the Ragwort made a nice image.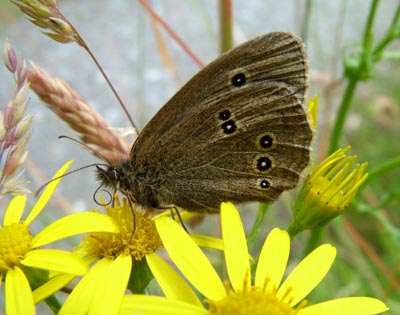 This close-up of the head shows the tongue with pollen.