A fungal foray to Limavady with the Northern Ireland Fungus Group.
Most identifications - if given - are tentative. Much work required. Check back for updates.
Non-fungal plants will be shown tomorrow.
Drizzle and rain.
First of all, one person's collection from the day. Quite a few Boletus, a dryad's saddle on the right, various small brackets, a large pink Mycena to the left, and a field mushroom to the top left. We also found quite a few Armillarias, or Honey fungi, as you will see later.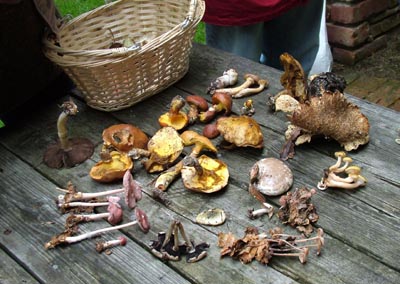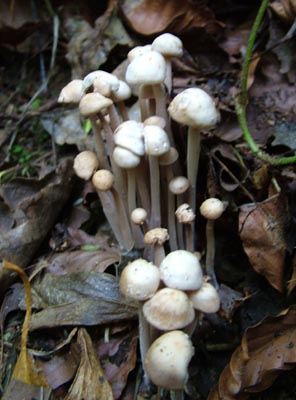 This fungus clusters and has stems fused at the lower end. About 10 cm tall.
Collybia confluens.
This Armillaria bulbosa is the first of a few Honey fungi. They are generally fatal if they infect a tree.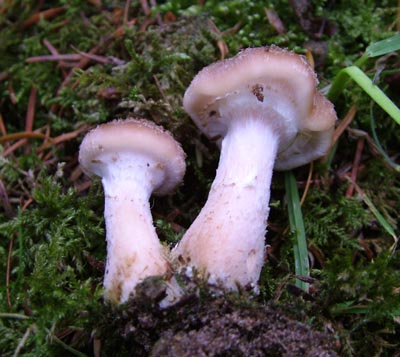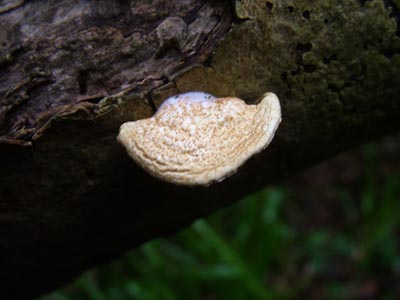 This tiny cream bracket was growing in the darkest part of the woodland.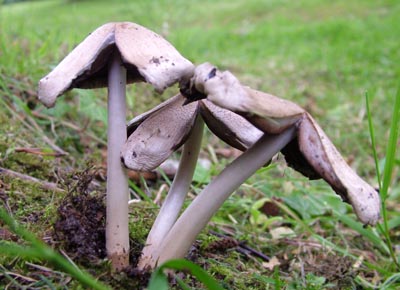 This Psathyrella condoleana was very common in grassy areas.
This Suillus viscidus is a Bolete with an usual, scaly cap. About 10 cm across.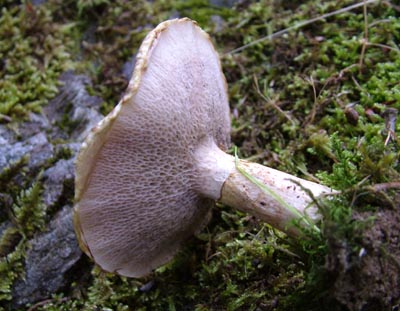 This is the Roll-rim, Paxillus involutus. Dangerously poisonous. About 6 cm across, growing under Birch.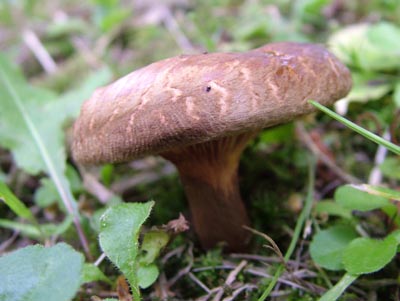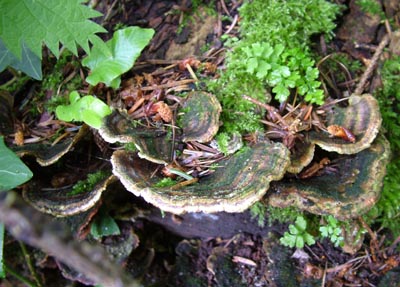 This bracket is called the Turkeytail, due to the pattern of coloured bands on the top surface.
This little bright yellow slime-mould gave some colour to a very shady part of the wood. About 15 mm across.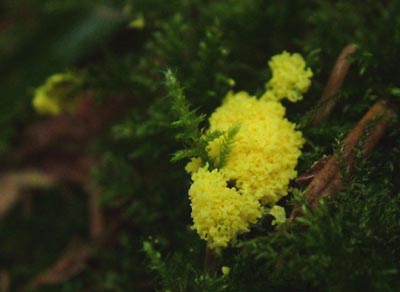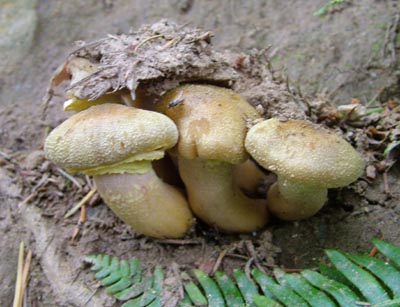 This looks like another Armillaria species growing just above a specimen of Hard Fern.
This is the most difficult shot of the day. Although it looks as if there was enough light, I had to use a tripod to steady the camera. Another Honey Fungus.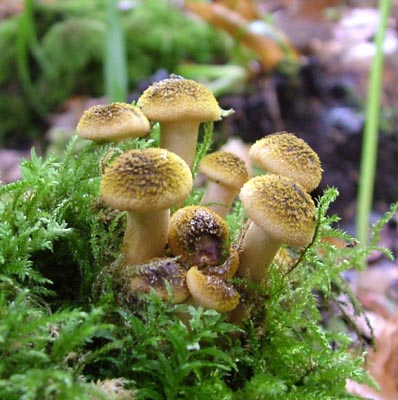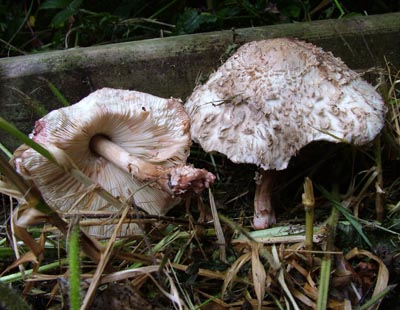 These Parasol Mushrooms were 15 cm across the cap - enormous.
This Phaeolus schweinitzii caused quite a stir. It is 30 cm across. Notice how the green shoots and leaves have been surrounded by the body of the fungus. Growing on the roots of a conifer.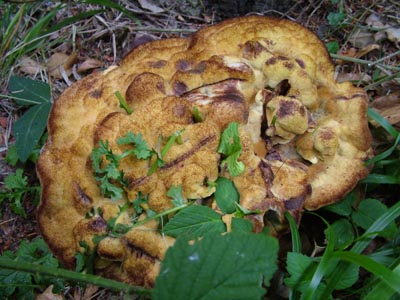 Two shots from one dead branch:

On the left, a continuous ribbon-shaped 'bracket' that ran the entire length of the log, and on the right a jelly fungus - maybe a Mesenterica.