A fungal foray to Limavady with the Northern Ireland Fungus Group.
Today's page features further pictures from the above trip.
Drizzle and rain.
This a shot of what I think is Bristly Ox-tongue. The specimen was around 150cm tall, with very large, sticky bristly leaves. It hasn't been recorded in any area within 120 km of where I found it, so someone is getting a new record.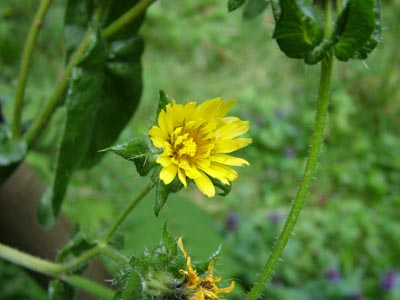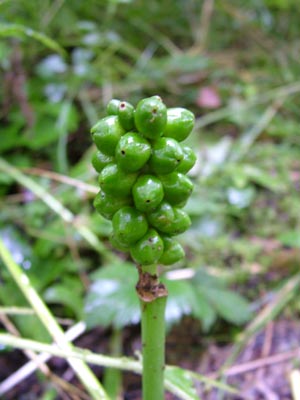 This is Cuckoo-Pint, or Lords-and-ladies. This is probably the least interesting stage of the plant - the large 'hood' is gone, and the fruits are still green. Still, a nice record.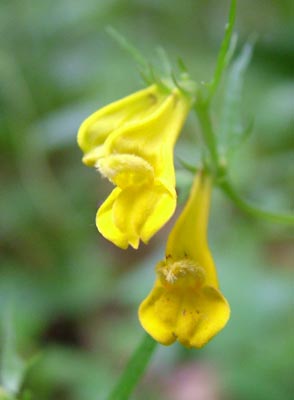 This is the common Cow-wheat. I'd never seen it before, but recognised it instantly from book images.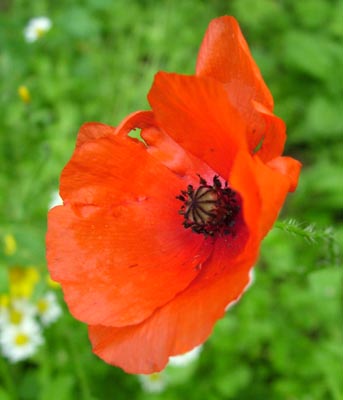 There's a wild area near the car park of the Roe Valley Park. I found the next two species there.
This is the Common Poppy. A welcome flash of colour.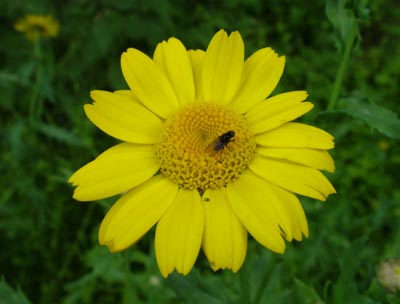 And this is the Corn Marigold, with obligatory fly.
This gall on the Alder reminds me very much of the gall that appears on Meadow-sweet.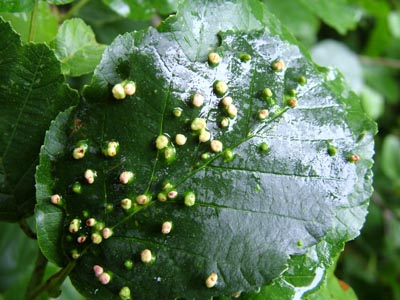 Three Lichens - all on tree bark. I notice that the first one has a very pink rim. It is on Ash.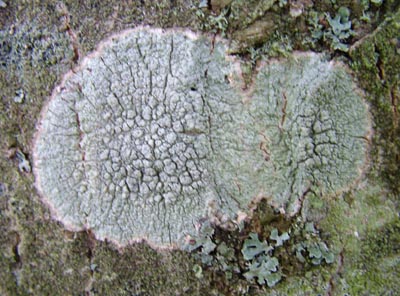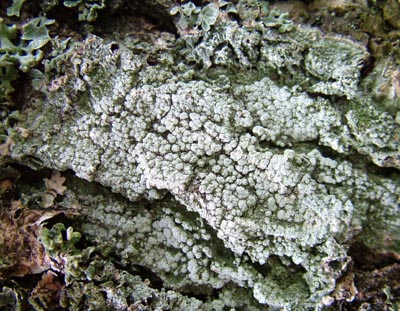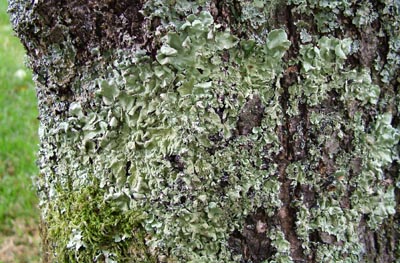 Ok, it was actually 5 or 6 lichens, but I was featuring the large specimens.
And here's a shot that managed to escape from yesterday. Growing on wood, and about 2 cm across the cap.