Drumboe Wood.

5 x male Orange Tip

Dry, sunny and warm with occasional showers.
Two more trees just in leaf. Oak on the left and Lime on the right.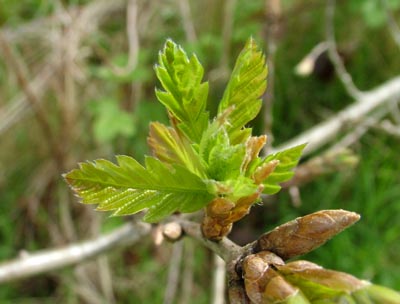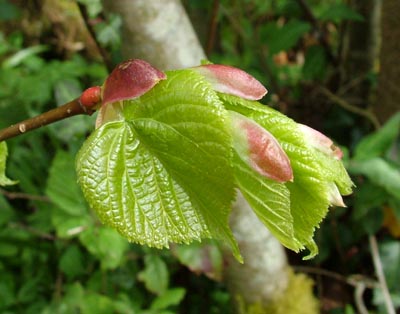 Herb Robert usually colours red when under stress. This one deserves all it gets. It has decided to grow in the rotting knot-hole of this Lime tree. Specimen about 6 cm across.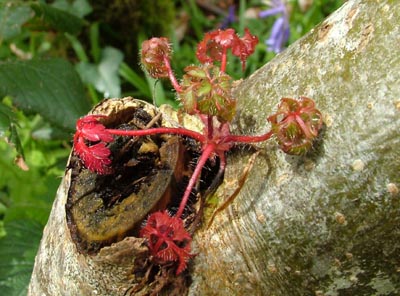 Yet another rust - Uromyces muscari. This one is on the leaf of the Bluebell. Interestingly, out of thousands of Bluebells seen, there were no white ones this year. Yet.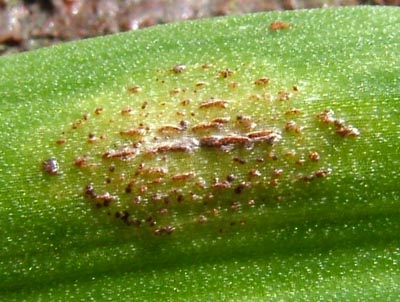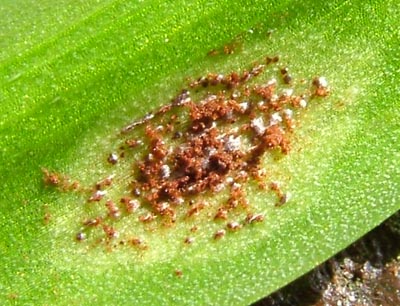 I thought this excellent flower of the Creeping Buttercup - Ranunculus repens - was worth capturing.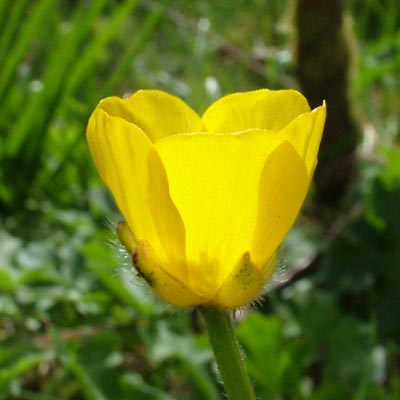 The Wood Speedwell - Veronica montana - is a very attractive plant in all its parts. The subtle colours are also quite difficult to capture. The flower on the right is a bit atypical - most are the delicate pale lilac shown on the left.