This is a most entertaining Liverwort - Marchantia polymorpha. It has a dual life-cycle, like mosses and ferns, with one generation producing male and female parts, and the next generation producing spores in gemmae cups.
On the left we have the female archegonia, with the male antheridia on the right.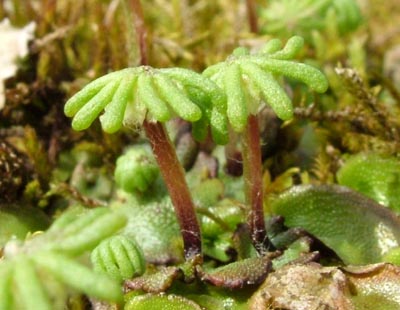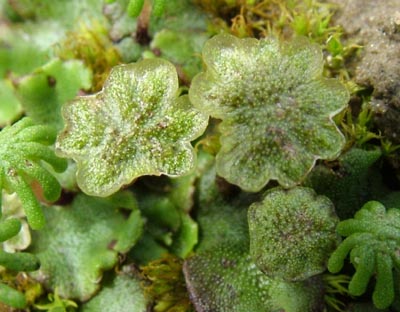 The next generation is the thallus with the gemmae cups. The spores are distributed by water splashing them out.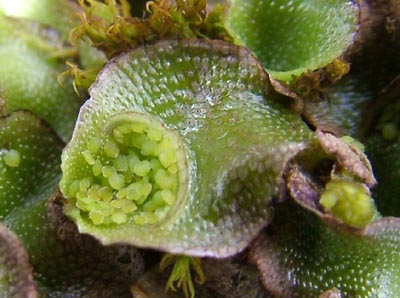 Compare this picture with the one on November 30th from last year. The Lunularia gemmae cup is crescent-shaped.