More from Drumboe Wood.

Warm with frequent showers.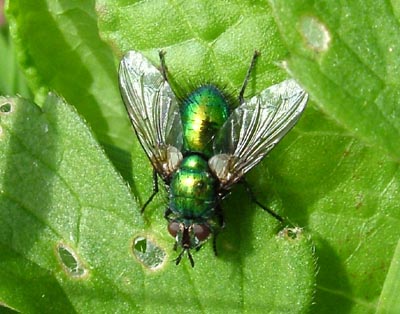 A very bright Greenbottle. Maybe one of the Lucilias.
Two emerging flowers. Bugle - Ajuga reptans - on the left and Yellow Pimpernel - Lysimachia nemorum - on the right.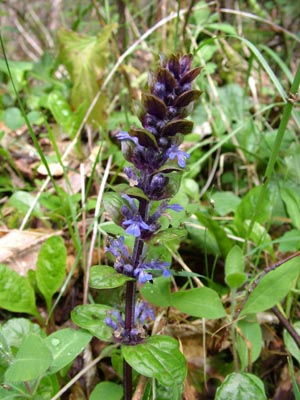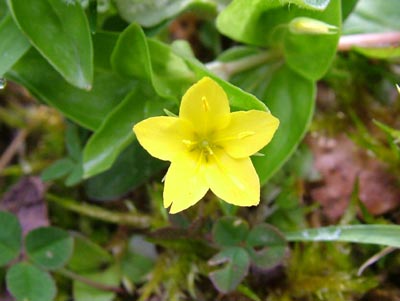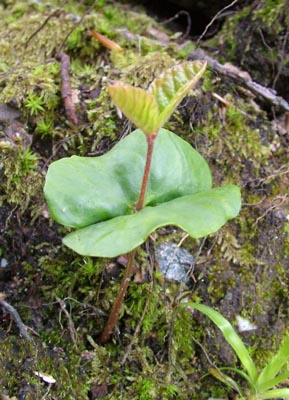 The Beech seedling has enormous seed-leaves. Fagus sylvatica.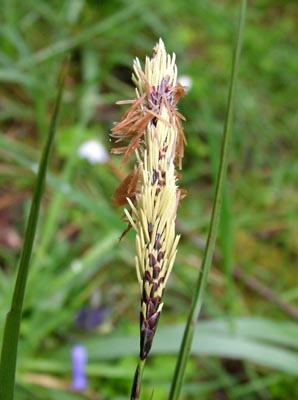 This sedge is very brightly coloured. Carex nigra, I think.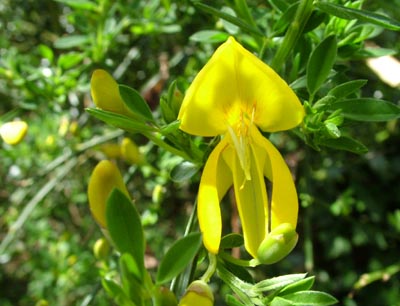 Broom - Cytisis scoparius - grows in many environments from river banks and hedgerows to heaths, high woodland and sea-shore. But I never find many of them in one location - they're usually solitary.