High Heath.

Damp and windy.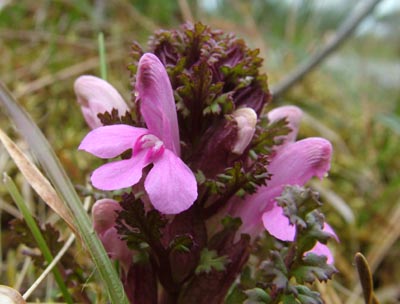 Just two specimens of the Lousewort - Pedicularis sylvatica - had flowers. This area has them all the way along a 100m ditch.
This is the first Meadow Buttercup - Ranunculus acris - to flower. This species is by far our most elegant Buttercup - tall and with delicately cut leaves. I rather like it.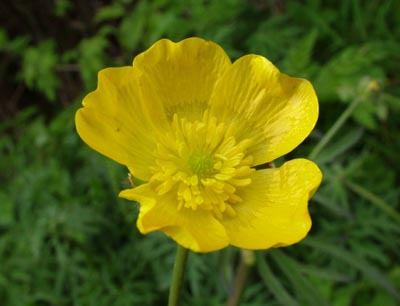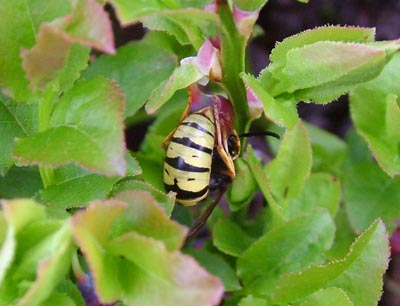 The colour of these wasps that were feeding on Bilberry caught my eye. They were a pale green-yellow, rather than a red-yellow. Maybe they are just newly hatched, and will darken later. I was surrounded by them as I took this close-up (shudder).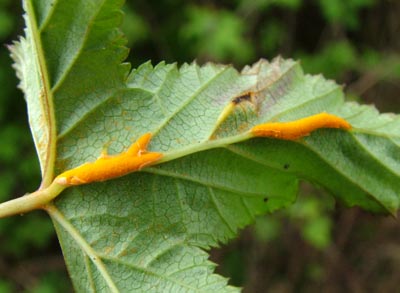 The Meadowsweet has only just broken into leaf, and here we are with another rust all over it already. Rusts don't waste much time. Triphragmium ulmariae.
This is a Polytrichum moss with the spore capsules just beginning to expand. When the capsules are mature, I'll update my Polytrichum page with all the stages. You can see why it's called the Hair Cap Moss.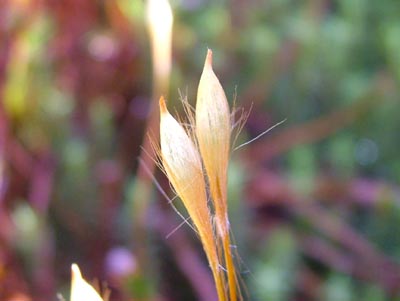 The odd shape of this Rose-bay Willowherb caught my eye. On investigation, I found this larva had made its living space inside. Larva about 12mm long. Investigations under way.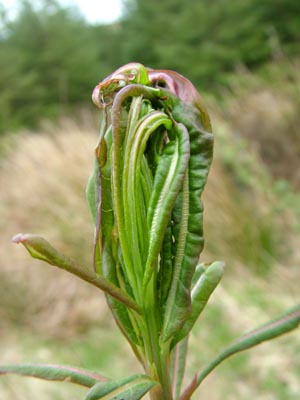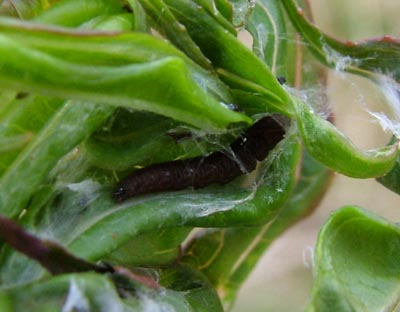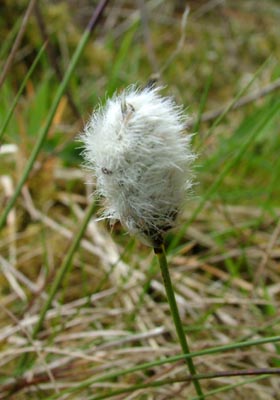 This is Harestail Cotton-grass - Eriophorum vaginatum. It's our only cottongrass with a single, erect head.