Original Hedgerow, leg 2.

Dull with sunny intervals.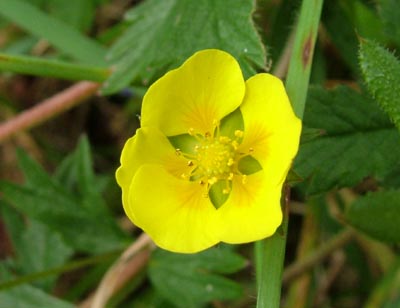 This is Creeping Cinquefoil - Potentilla reptans. It's usually a difficult flower to focus on, so I'm quite pleased.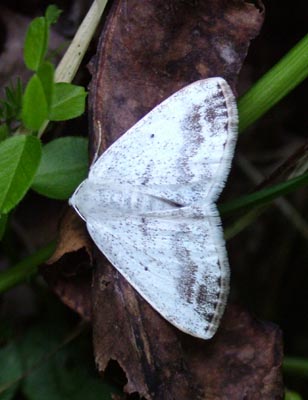 This Clouded Silver moth was lurking at the base of some Hawthorn. About18 mm across the wings.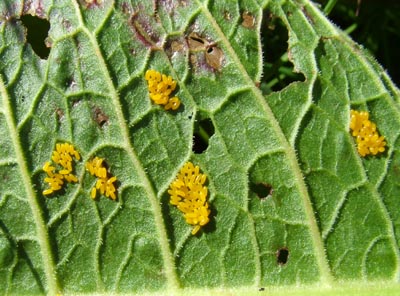 These are the eggs of the Dock Leaf Beetle - Gastrophysa viridula. There won't be much left of this leaf in a couple of days.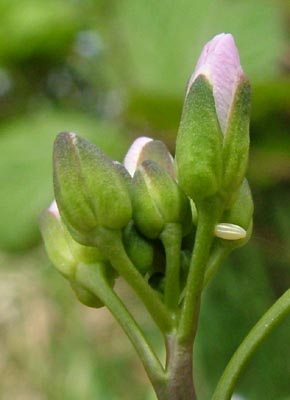 Staying with eggs, this is another shot of an Orange Tip egg, this time showing the ribs that run along it.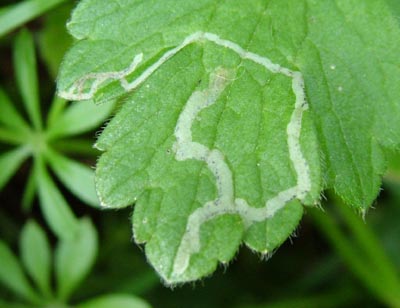 This is the leaf mine of Phytomyza ranunculi, another Agromyzid fly.
The leaf is Creeping buttercup - Ranunculus repens.
I was down taking pictures of hoverflies on the Dandelion when a female Scathophagus (Dung Fly) swooped and grabbed this unfortunate specimen. I managed these two shots before a Bombus pasquorum landed on the flower and the Scathophagus flew off carrying the hoverfly. All-action Donegal!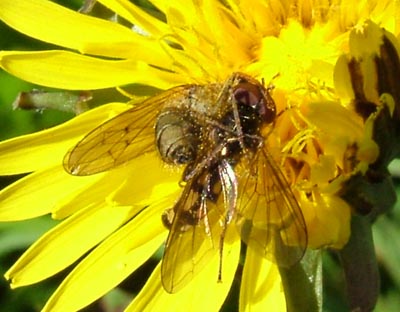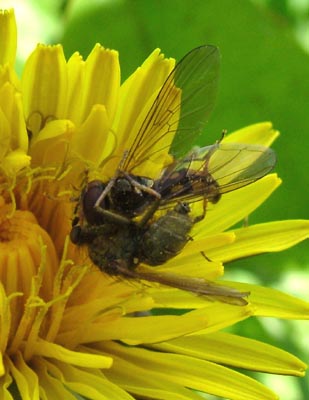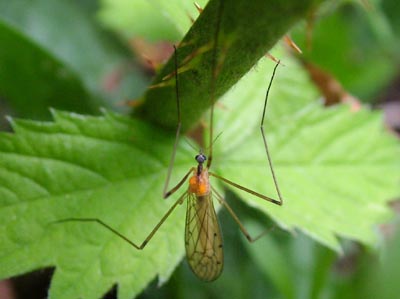 I spotted this yellow Crane-Fly as it crawled up the Bramble. It has been parasitised by the two orange mites on the back of the thorax. Crane Fly about 15mm long - Limonia tripunctata.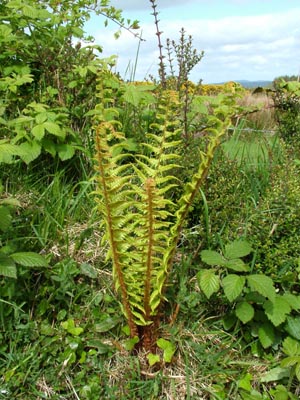 There are quite a few specimens of the Scaly Male Fern - Dryopteris affinis - taking on the characteristic 'shuttlecock' shape.
I've shown these tiny (5mm) insects before. The more I look at them, the more I'm becoming convinced they are tiny moths. They are! - Micropterix sp. Thanks to Malcolm Storey for the id.