Drumboe Wood.

Cloudy with late rain.
On the left, the graceful arched stems of Wood Sedge - Carex sylvatica, and the right another Sedge, perhaps False Fox with Micropterix calthella micro-moths feeding on the pollen.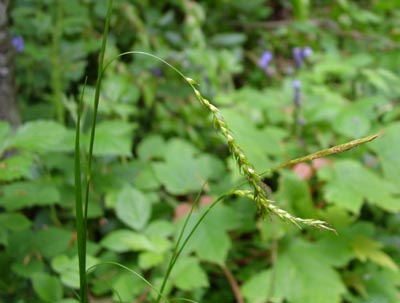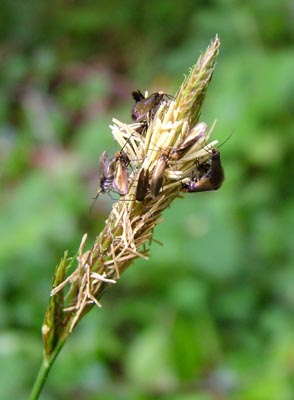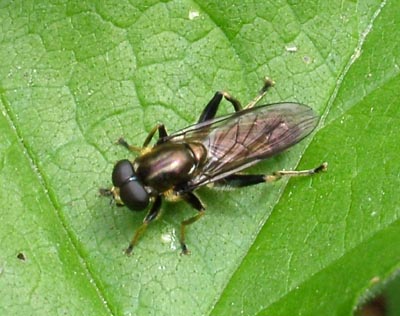 This fascinating hoverfly caught my attention by the way it flew and ran quickly over the leaves. At first I though "ichneumon or sawfly", but the antennae were missing. As I crept closer I saw the eyes and thought "hoverfly, male". Those long back legs look distinctive. It's one of the Xylotae - Xylota segnis.
This Click Beetle was making repeated attempts to fly. It wasn't very good - maybe it was just learning.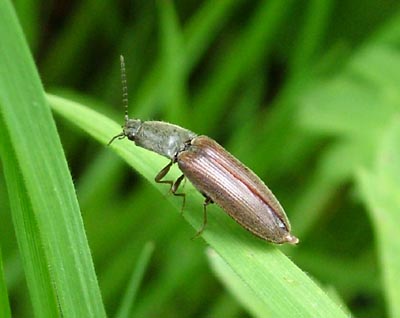 And this Solitary Bee was moving slowly over a young Oak leaf. It could fly all right.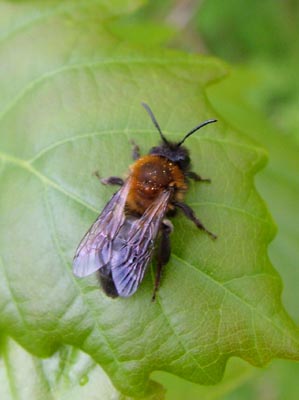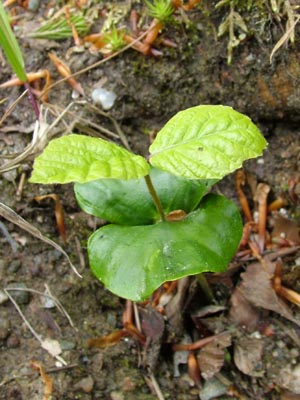 The Beech seedlings are showing more reasonable second leaves, now. Much more like the real thing.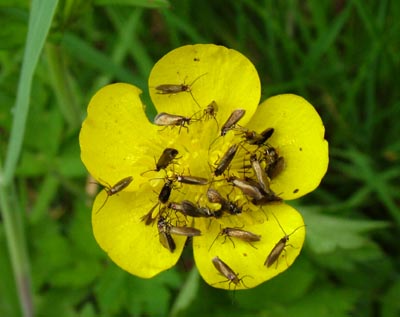 These Micropterix calthella micro-moths really like the buttercups. I think there are 24 on this flower.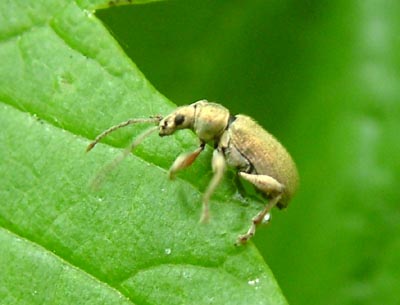 This Weevil looks very like the Polydrusus pulchellus from Saturday, but I can't find any yellow ones. Maybe it's faded.
Red Campion - Silene dioica - on the left and Wood Sage - Teucrium scorodonia - on the right. You can see where the Sage got its name from, but it has no noticeable scent.