A mixed bag, today, of pictures that were either difficult to identify or were left out because I had too many pictures for a particular day. Locations are given in the text.

Cloudy with showers.
Two pictures left over from Tuesday. On the left a tiny (1cm.) moth, either Pyrausta purpuralis or Pyrausta ostrinalis. I'm still trying to find out how to separate those two. On the right the Common Twayblade orchid - Listera ovata. Thanks to Gill for the id on that one.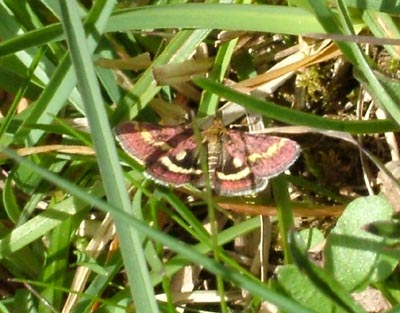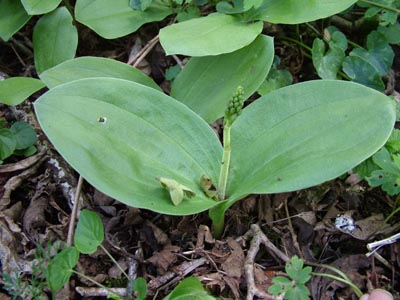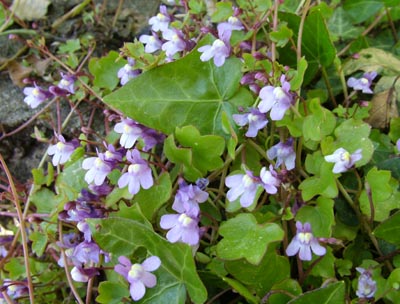 This picture made me smile: Ivy leaved Toadflax - Cymbalaria muralis - growing alongside Ivy - Hedera helix.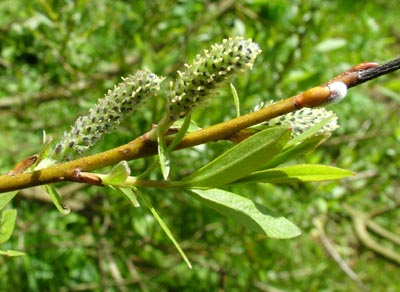 These are the catkins of the Osier - Salix viminalis. The black tip to the branch was caused by over-optimistic growth last November. This specimen had to restart growth after the frosts had gone.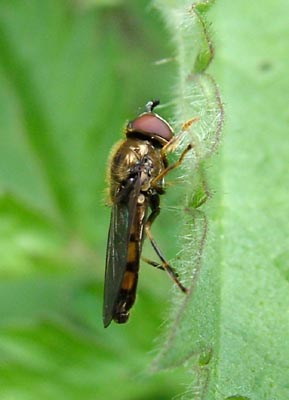 This is a Platycheirus sp. - the front tarsi are elongated.
Three more hoverflies. The first is a Cheilosia - possibly C.albitarsis - very black and with a fine line of yellow hairs along the abdomen. The second is a Syrphus.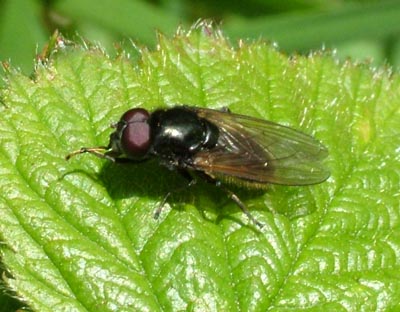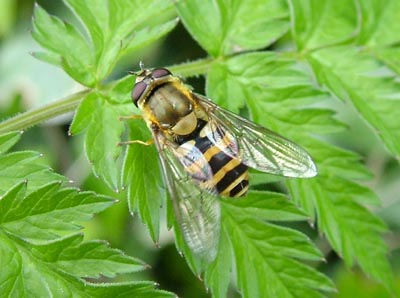 This one is an Eristalis sp.