St. John's Point, south Donegal.

1 x Small Blue.

Torrential rain with some sunny intervals.
The flower on this Spearwort was 2.5 cm across, and the flower stalk is perfectly smooth, so I'm going for the less common Greater Spearwort - Ranunculus lingua. The right-hand picture shows a leaf mine that was present on many of the leaves.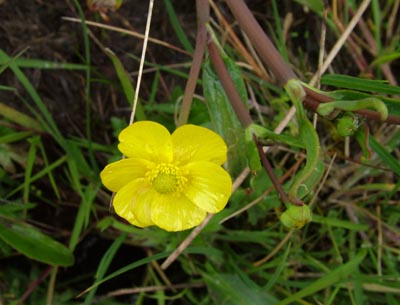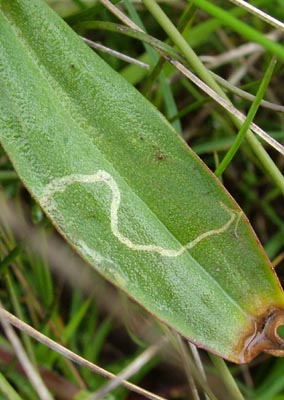 The miner appears to be Phytomyza ranunculi again.
This was the only butterfly seen all day. The Small Blue - Cupido minimus - is tiny; only about 1 cm long.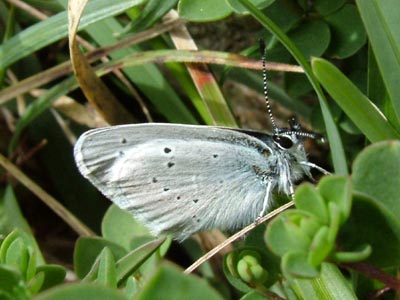 I was hoping to see Early Marsh Orchids, but found instead many specimens of Heath Spotted Orchid - Dactylorhiza maculata. These are far in advance of our local specimens that are just showing leaf.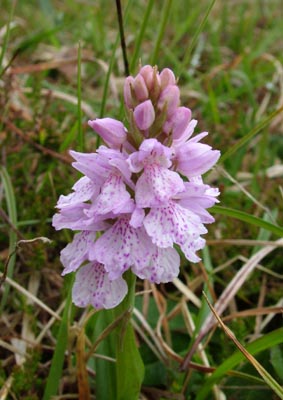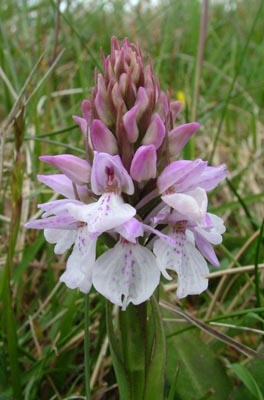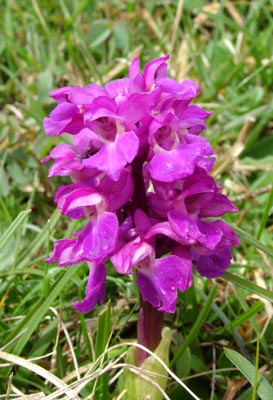 And this orchid has me really stumped. No markings at all on the flowers. It has the colouring of Northern Marsh Orchid, but with tiny white markings in the centre of the flower. Probably a hybrid Dactylorhiza.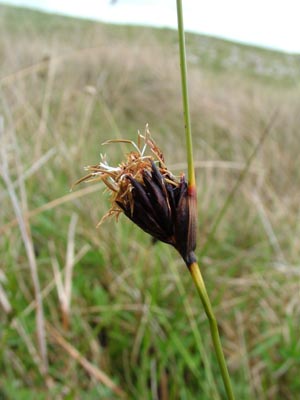 This Black Bog-rush - Schoenus nigricans - is classified as a sedge. Either way it was very common in the bog, making large tussocks.
On the left the Burnet Rose - Rosa pimpinellifolia. And on the left its ever-present gall made by the fly Diplolepis spinosissimae.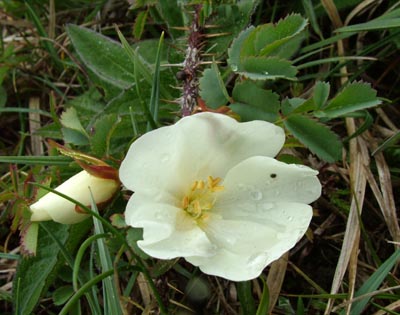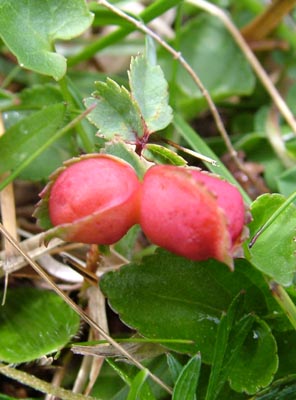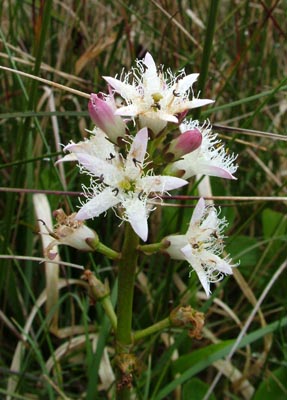 At last....I've been looking for the Bog Bean - Menyanthes trifoliata - for quite some time. Very pretty.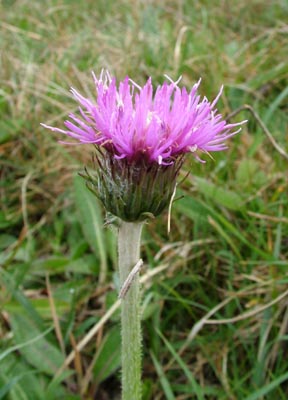 Specimens of this Meadow Thistle - Cirsium dissectum - were just flowering. It's a strange little thing with solitary flowers.