Highest local point.

Dull and sticky.
Eyebright varies from purest white through pink to this mauve colour. Euphrasia agg., maybe E. scotica.
Another four Dactylorhiza Orchids. The first is Common Spotted Orchid. The second has touches of Common and Heath Spotted. The third is more towards Common Spotted and the fourth looks to have Common Spotted and Northern Marsh parentage.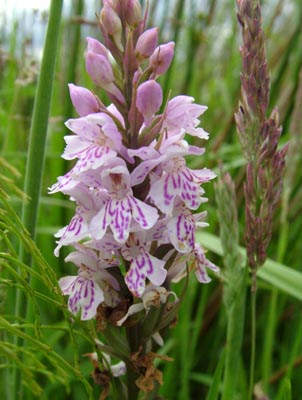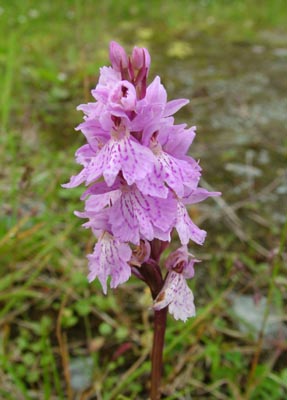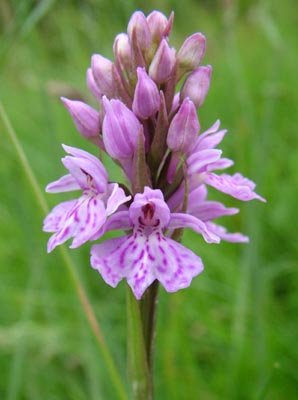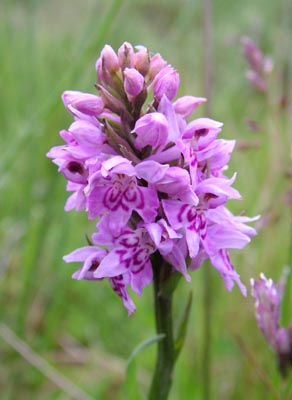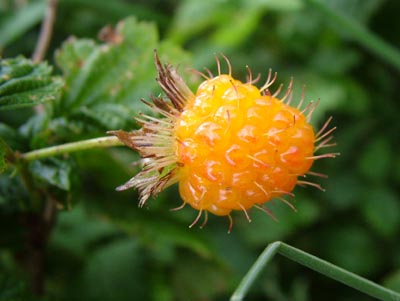 The False Salmonberry has fruited. I won't be repeating last year's mistake of tasting it. Maybe ok for game birds, but far too bitter to appear on the shelves of our shops.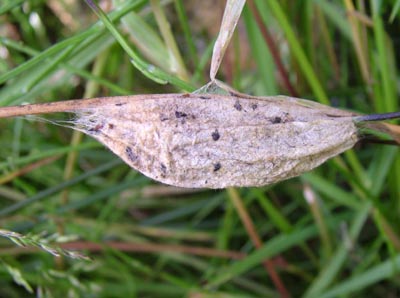 This is the cocoon of the Drinker Moth. It should be out any time.
<Previous Home Back to Calendar Feedback Species database Next>