Various hedgerows around town.

Cloud early, then drizzle.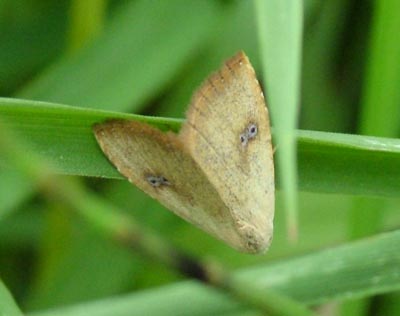 At first I thought this was another micro-moth, but it turns out to be Straw Dot - Rivula sericealis - a small macro moth. About 12 mm long.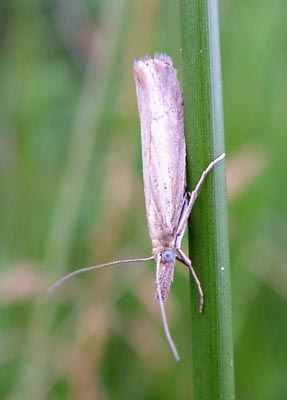 This, however, is another micro moth. One of the grass Pyralids. Probably Agriphila straminella - a very common moth whose larvae eat grass stems from the inside. About 10 mm long.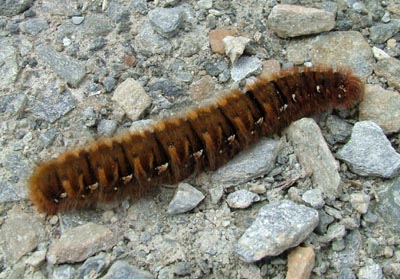 This is the well-known larva of the Drinker Moth. A mature specimen around 8 cm long.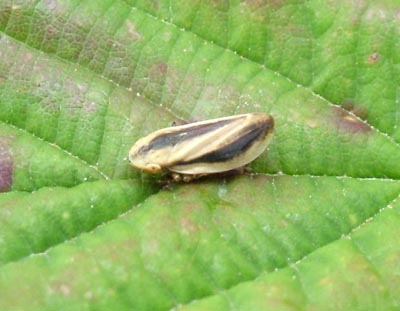 One of the common Frog-hoppers, but which end is the head?
This hoverfly is Episyrphus balteatus; one of the most common hoverflies. This is the first time I've seen it, never mind photographed it.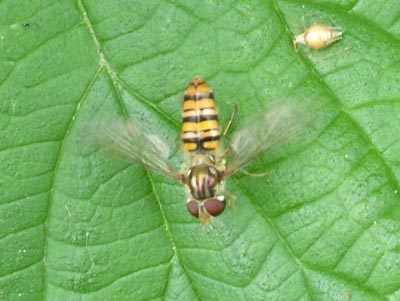 <Previous Home Back to Calendar Feedback Species database Next>