Original Hedgerow, leg 2.

Heavy rain then late drizzle.
My ongoing search for fungal parasites on plants revealed this rust on Cocksfoot grass. Looks like Rhynchosporium orthosporum.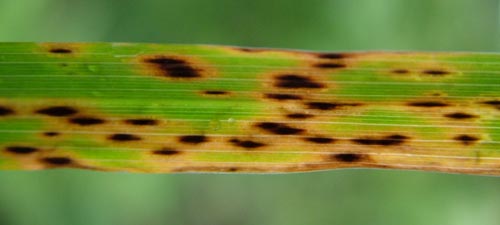 This White Ermine moth - Spilosoma lubricipeda - was perched on a wall. The close-up shows the detail of those antennae.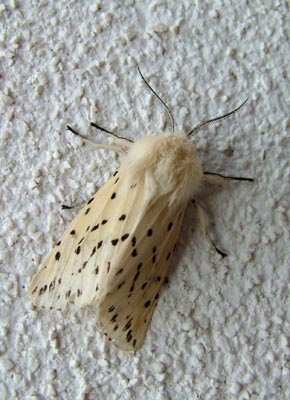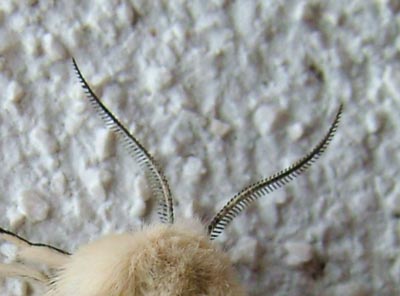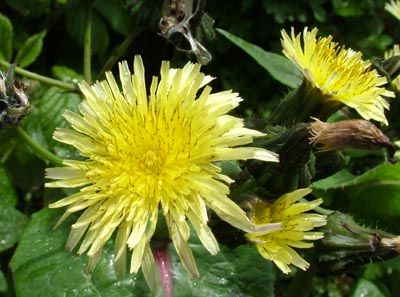 This is the Smooth Sow-thistle - Sonchus oleraceus. The leaves on this specimen were as large and soft as Dock leaves.
The Lesser Spearwort - Ranunculus flammula - has opened locally. It is very common in ditches.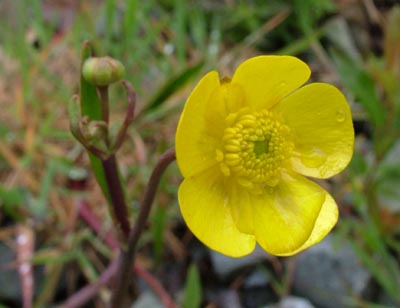 This is the flower bud of Meadowsweet. The hedgerow air will be strongly perfumed very shortly.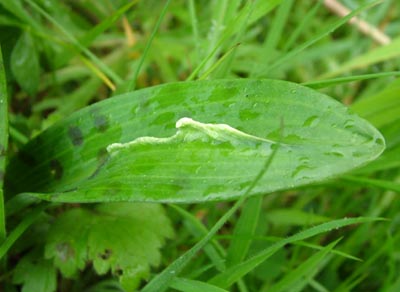 There's something very strange going on with this Spotted Orchid leaf. A gall-like growth in the centre of the leaf is accompanied by a complete disappearance of the leaf spots.
This had me completely stumped. It's a tiny (4mm) Springtail with 5mm antennae. No obvious wings or elytra. Tomocerus longicornis.