Steeple Wood.

Heavy rain with showery intervals.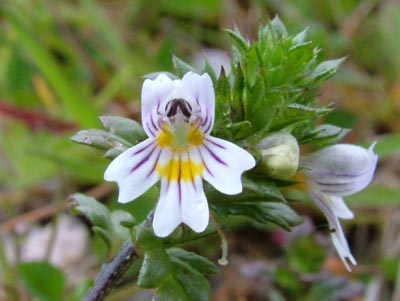 Eyebright - Euphrasia agg. - appears in a number of colour varieties. I'll try to get them all as I find them.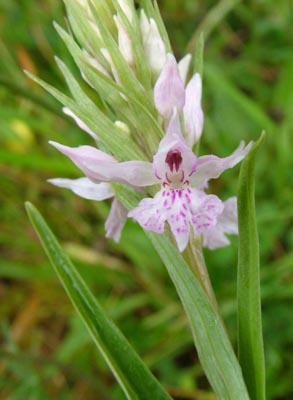 This is the first of our local Common Spotted Orchids - Dactylorhiza fuchsii. The main distinguishing feature between this and Heath Spotted Orchid is the pointed lobe on the lower petal.
The wet weather has been ideal for parasitic fungi. Here are four more. Identifications are tentative until spores can be examined.
Left: Ramularia montana on Rose-bay Willowherb. Right: Puccinia obscura on Greater Woodrush.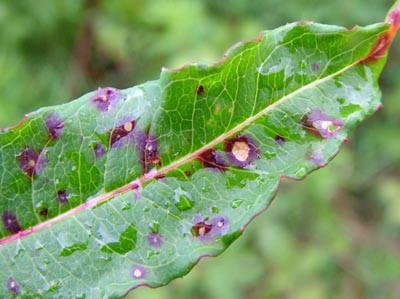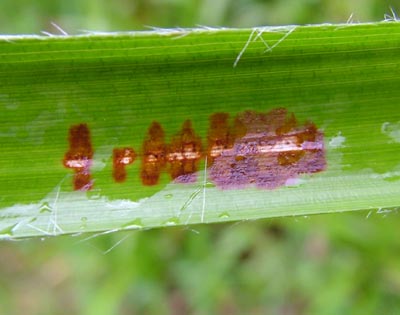 Left: Puccinia graminis on Sweet Vernal Grass. Right: Melampsora epitea on Willow.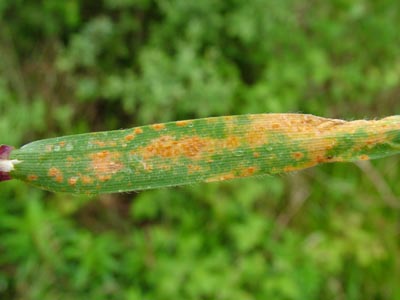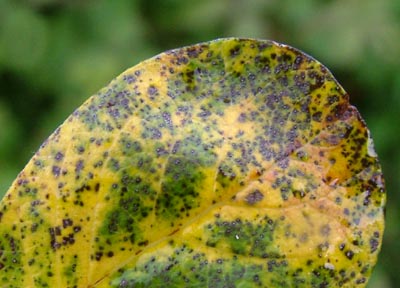 The Marsh Ragwort - Senecio aquaticus - is readily distinguished by those large lobes at the end of the leaves. It grows near water, but I often find Common Ragwort - Senecio jacobaea - close-by and there were plenty near this one.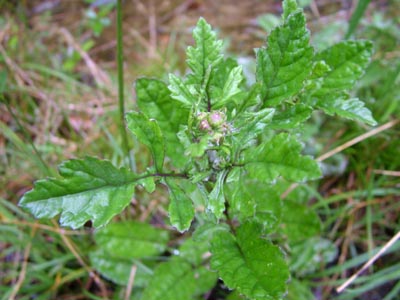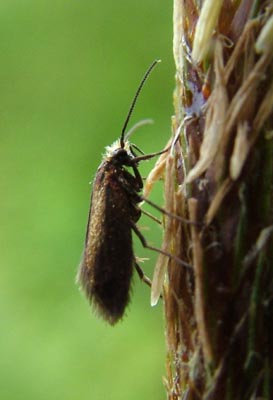 This is a close-up of Micropterix calthella - a purple/ gold micro moth with jaws rather than a proboscis. About 6 mm long.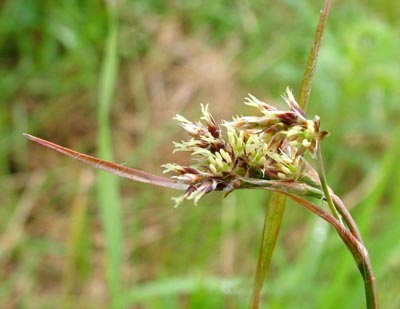 The Luzula multiflora flowers have now opened.