More from Drumboe Wood.

Dull with drizzle.
Two shots of Hogweed. The left image shows some leaf galls that are just starting to show, and the right hand image shows a seedhead. It seems only days since it first flowered.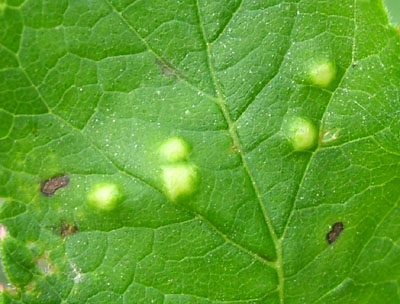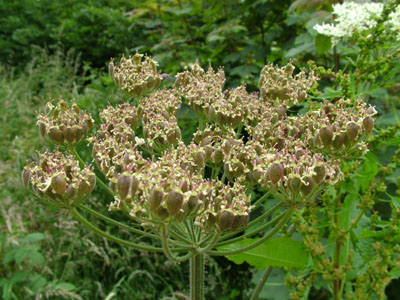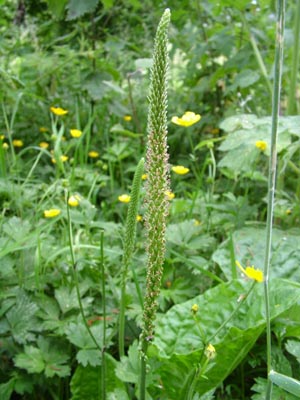 Here's a species that has so far managed to avoid appearing on the website: Greater Plantain - Plantago major.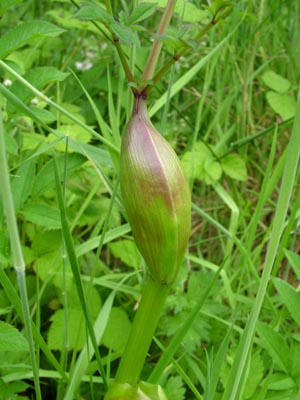 This is the sheath that protects the developing flower-head of Angelica. Look forward to lots of insect pictures starting soon.
Marsh Bedstraw - Galium palustre - grows near ditches at the fringes of the woodland.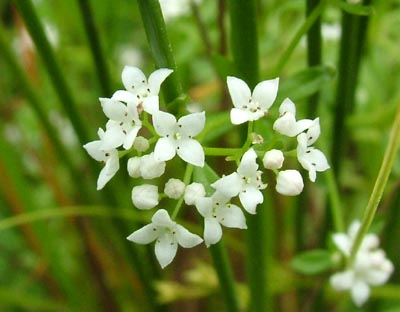 And on the way home, Yellow Flag Iris - Iris pseudacorus. The hill in the background is part of Steeple Wood.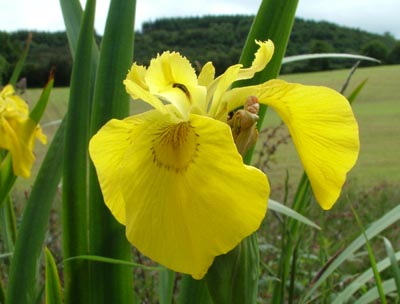 <Previous Home Back to Calendar Feedback Species database Next>