Note: Please respect the privacy of the owners of these houses as they are private dwellings.
Kilmokea House and Gardens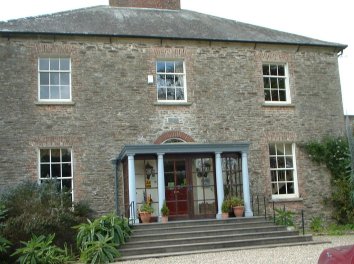 Kilmokea House was built in 1794 as a church rectory for Whitechurch by Rev.Cubit Rector of Whitechurch. The last Rector living here was Rev.Greer who was drowned while swimming in Tramore and the house was sold in 1937. The Church of Ireland then sold the house and land to Mrs.Isobel Smith in 1937 and in 1947 it was sold to Mr.David Price. It was Mr.Price who built up the the seven acres of magnificent gardens with hundreds of different species of plants from all over the world.He was also a great horse breeder and was involved with the Wexford Hunt. It was Mr. and Mrs.Price who in 1947 began restoring the house to its former glory.Colonel Price who served in the Royal Gloucestershire Hussars died in 1994 and in 1997 the property was sold to Mark and Emma Hewlett. They have done great work in restoring the house, gardens and coach house. Large numbers visit the gardens each year which were opened to the public in 1998.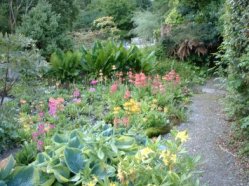 Some of the flora in the garden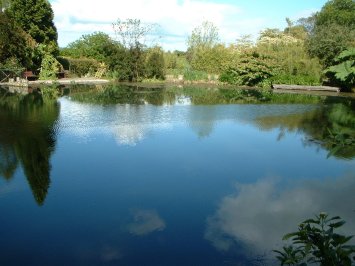 The garden lake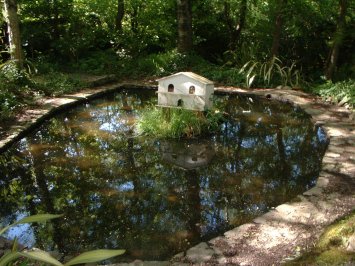 Duck pond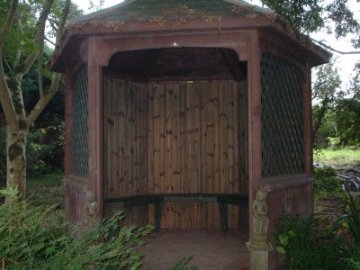 Take a break in the Literary Corner

A mill stone and flume was found here in 1968 when excavating the lake. Kilmokea is a fine Georgian House with two storeys and a basement. It has a single chimney stack. Kilmokea House, though a private house is a member of the 'Hidden Ireland' and a great tourist attraction. It has lovely garden walks and a restaurant and craft shop in the conservatory.Guests have fine views of the garden in this peaceful haven.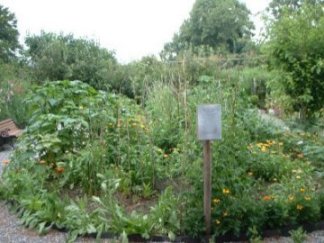 Chinese or Yin-Yang garden
Website: www.kilmokea.com