Keane of Kilnamona
Gretta and the Hegarty family, Newark, New Jersey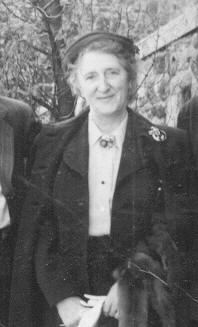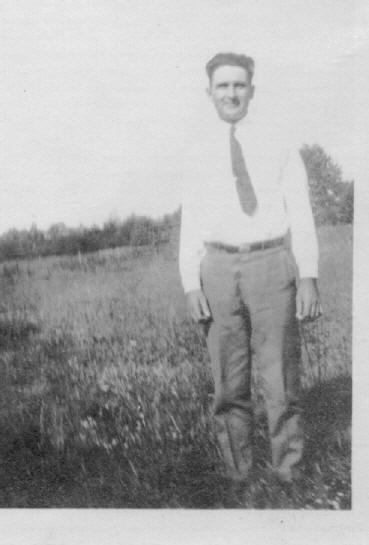 Gretta (she adopted the spelling Greta in US) was born 31 March 1898 and emigrated to the USA arriving in Ellis Island on 5 June 1920 (probably following her mother's death in 1920). According to Ellis Island records her passage was paid for her by her brother (probably Micko). At arrival she had the minimum obligatory $ 25 (~£6 2s 6d) in her possession. She was said to be joining her sister Delia, Mrs Patrick Carey, 1834 2nd Ave., New York. In 1926, she married Bill Hegarty (b. 1900 but stated in Ellis Island records as born in 1898) and who emigrated less than two weeks after her) also of Ballyashea, Kilnamona (grandson of James Hegarty and Brigid Kelly (see O'Dea)). They settled in Newark, New Jersey. They had four children, namely Fred (b. 1927), Bill (b. 1929), Jackie (b. 1930) and Robert who died aged six years. Bill Hegarty was a building construction worker, but later graduated to fulltime delegate for Local 112 of the Construction Workers - Newark, N.J. Bill returned to Kilnamona on a number of occasions and liked helping with the hay making on the home farm.
Above: Greta (nee Keane) and Bill Hegarty (photos taken from different years: Greta, late 1950's; and Bill, late 1930's)

Gretta was considered a very good cook, a great feat at that time for someone reared on simple frugal home cooking in Ballyashea and worked as a cook for an elite household in 5th Avenue. Fr Fred remembers that the family always eat well. Gretta visited her relatives in Ireland for the first time in 1953 with her newly ordained priest son, Fr Fred. In the late 1960's she visited Fr Fred in Chile, where she also impressed with her cooking. Bill died in 1966 and Gretta died in 1976, aged 78 years. Her granddaughter Maureen seems to recall that Greta owned a pub in Newark, N.J.

More on the family:
Fred entered the Maryknoll Order of priests and was ordained in 1953. For more detailed information click on Fr Fred.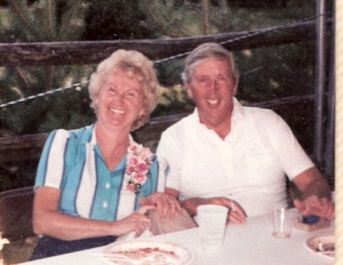 Bill (William Junior), skipped grades and left school aged sixteen. In his early twenties he set up his own major construction company, building core structures for towers and bridges (e.g. Bill constructed the steel frame of both blocks of the once spectacular Twin Towers of the World Trade Centre, New York, both sadly destroyed with great loss of life in a terrorist attack on September 11, 2001). Bill and his wife Alice had a large family of twelve children. Bill's daughter recalls that Bill was

Treasurer of the National Steel Erectors Association, Treasurer of The Operating Engineers, Director on the Board of Directors of Livingston National Bank, an Airplane and Helicopter pilot. Bill died in 1989 in his early sixties and Alice lives in New Jersey.
Above: Bill and Alice Hegarty, 1984. Also Mary Ann Hegarty, daughter of Bill and Alice Hegarty, deceased in 1978 aged 18 years.


Jackie/Jack - given name John Edward Hegarty - was born on August 3, 1930. He worked initially with Bill, but later set up his own successful modular building company located in Old Bridge NJ. Jack married Audrey Tracey in 1950 and they had 7 in family. He died died April 10, 1989 - cause of death Melanoma - six months before Bill.
-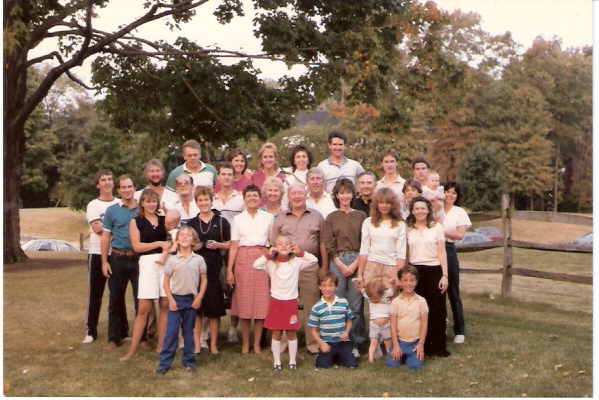 Combined Bill and Jackie Hegarty families, 1984
Set up, May 18, 2008; modified February, 2014