Keith

HOME

RESULTS

TABLES

HISTORY

SCHOOLBOYS

NEWS & PICS

LINKS


sIGN OUR GUESTBOOK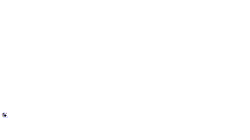 PICS OF AOH CUP FINAL
Teams and managers for season
Leeside have joined with Knockraha for the coming season.the club will have teams in the following leagues
UNDER 7
UNDER 8
UNDER 9
UNDER 12
UNDER 13
UNDER 14
UNDER 16
UNDER 17
Leeside/Knockraha School boys
Leeside/knockraha were joined for the past season and it turned out to be a great sucess,we didnt win any trophies but made a good account of themselves in all the leagues they played in. one of the highlights of the year were the under 7 team.they lost there first match to castleview 3-1 but a few changes to the team ensured the went on to win all there remaining matches including a great 3-1 win away to castleview.Teams played at under 8 under 9 and under 10 level and turned in some great performances did both there parents and club proud. The club would like to tank all those people who helped out during the year.
Leeside 7 a side teams were invited to play in a tourment in temple at under 7 under 8 and under 10.all teams played well but again it was the under 7 side shone the most winning there first game against greenwood 5-0 before losing the final after a great battle by two goals well done to all.the uder ten team put in a great performance against temple in there last game before losing 5-4
The club held its awards on Sunday ,We held a barbeque and disco for the players.Cork Citys Roy O Donovan was on hand to present all the trophies.Players and parents had a great day and again thanks to helen and her staff and also Roy O Donovan,
UNDER 7 BEN O RIORDAN/ ROBBIE O FLYNN
UNDER 8 JACK O FLYNN/ UNDER 9 CRAIG FOLEY
UNDER 10 ANGIE CARRY / UNDER 12 CON O SULLIVAN
UNDER 13 YUSOF GUL / UNDER 14 SHANE CARRY / U16 K O SULLIVAN.
Adam Horgan getting top scorer under 7 award from Roy O Donovan.
Ben o riordan Robbie oflynn Adam horgan Connor horgan
front brian o riordan eoin o sullivan david tobin danny gettings
LEESIDE/KNOCKRAHA 0 YOUGHAL 4
Knockraha/Leeside under 17 were at home to Youghal.We started the game with 9 from the under 16 team and they played as if they hadn't played together all season.The first half hour was even enough,but then our centre-half Tom Crowley tried to huff the ball out of defence but sliced his afford into his own net.5 Min's later a long kick out from Youghal into our half,which again Tom Crowley seem to have under control,But missed his header to allow the Youghal forward in to score.Knockraha/Leeside were being beaten to every ball all over the pitch.With 5 Min's to go in the half Kevin Sullivan held onto the ball to long in mid-field,when both Ciaran McCann and Richard Hyde were in on goal waiting for a pass.Kevin tried to do it all himself,then lost the ball that allowed Youghal to break up the field to score.3 nil at half time.Second half we brought on Owen O'Callaghan our sub and he gave away a free for a bad tackle in his own half.A high ball into our box and again we didn't deal with it and Youghal scored their fourth.Knockraha/Leeside never tested the Youghal keeper in the game.Hopefully they will improve for our next game.Best for us was Nick Duggan,need i say More
KNOCKRAHA LEESIDE 2 TRAMORE 0
Leeside/Knockraha under 13 were away to Tramore Ath in the league on Sunday.The most encouraging aspect of this game was the emergence of Comac Dooley as an out field player because of an injury to Shane Carry our full back during the warm up.Shane went into gaol and made two brilliant saves in the first half.Leeside/Knockraha turned in a battling performance in the first half playing up the hill against the wind.In the second half with Jack Sheehan pulling the strings in mid-field while Comac Dooley alot side him started to shine.Then after 15 Min's Captain Chris Geary proved a pinpoint pass for Shane Lotty to amble in to shot but was denied by a great save by the Tramore keeper for a corner.From the perfect corner Yusuf Gul headed it on for Shane Lotty to head home for our first.The a great passing move between Cian Readion,Nail Fouhy,Kevin Fenton and Yusuf beat the off side trap to strike home from outside the box,2 up.It was a glorious win for Leeside/Knockraha in our first season against a big club like Tramore.Best were stand-in Keeper Shane Carry,Jack Barry,John James Sullivan,Kian Burke,Shane Conroy,Waterford,
Results from last weekend
Well done to Leeside As,who are through to last 16 in Munster in the Junior cup with a 2,1 win over Maymount Celtic.Leeside Bs won 4,1 away to Brooklodge to stay well on top of 1B league.Second placed Leeside Youths beat table toppers Wilton 6.1 in the youth League.Knockraha youths lost 3.1 to Temple,Second placed Knockraha/Leeside Under 17s lost 4 nil at home to Youghal and Leeside/Knockraha won 2 nil to Tramore Ath in the Under 13 League.
Fixtures for 5th/6th March
County Cup 2nd rd Knockraha V Mallow A Saturday at 3pm,Milstreet V Leeside Sunday at 3pm,AOH 4th Rd Rathcoole V Leeside A Sunday at 3pm.Youths Blarney V Knockraha Sunday at 3pm,Leeside V Richmond Sunday at 3pm,Under 16 League Park V Leeside/Knockraha Saturday at 11.30,Under 14 League Leeside/Knockraha V Innisvilla Saturday at 10.30
UNDER 14 LEAGUE
LEE/KNOCKRAHA 0 MIDELTON 2
the under 14 league was one of those games where it was a pity there had to be a loser,Because Leeside/Knockraha put on a brave display against Middleton.From the beginning it was end to end stuff.Both keepers and defences were on top of their form and the first half ended level nil all.Mid way through the second half Middleton hit a purple patch and scored two goals.the game ended 2 nil to Middleton.But John Cronin,Conor Murphy twice and Conor Cronin were all denied by the Middleton keeper towards the end.Best for us were Eoin Cummins,Steve Keily,The 2 Conors,Kevin Healy and our out-standing keeper Orhan Gul.
UNDER 12 LEAGUE
EVERTON 4 LEE/KNOCKRAHA 0
Under 12s were away to Everton and played some great football.But lost 4 nil.Best were Shane Carry,Kevin Fenton Cian Readion and Cormac Dooley
No news on new pitch this week,
Till next week have a good one
w/end 25th-26th
Knockraha youths were away to Richmond and after knockraha dominated the opening 30 Min's,failed to capitalise on several good chances.But then Steven Ahern playing his first game up front,Burst into the Richmond box on his twinkling toes and fired low into the corner.1 up to us.then it all went wrong for us.Richmond scored 3 goals in 5Min's,while Steven was still celebrating his goal with half the team.3,1 down at half time.Second half was lively and end to end football.Tony Conroy,Kevin O'Mahoney and Kevin Farrell all missed good chances to get us back into the game and Richmond hit us for two goals on the break as we pushed on in the last 10min.5.1 to Richmond.Our Youths are home to Blarney in the league on Sunday next at 2.30.Our last match with Blarney was a 2 all draw in League cup.
UNDER 16 LEAGUE
Leeside's Under 16s were at home to Cobh Ramblers in the league.We were one down after 10 min from a big mistake from our keeper Keith Cotter,who let the ball in over his head.But then full back Nick Duggan(who is hoping to get a move to Everton)burst up the field on the right,played a one two with Owen Power then flicked the ball into the path of Leeside/Knockraha's Van Nistelrooy,better know as Tom Crowley to arrow a screamer from 40 yards into the corner of Cobhs net.Tom can score from outside the box??.Leeside/Knockraha were now playing the beater football.Kevin Sullivan was ruling mid-field and settled the lads around him.But on the stroke of half time our Full-back Nick duggan completely lost concentration and headed into his own net.2.1 down at half time.Leeside/Knockraha were clawing their way back into the game.Richard Hyde missed two easy chances and Alec Sheehan Headed over from 2 yards out.Cobh defence was holding out and from a Leeside/knockrahas corner were to break up the field and score their 3th goal.Cobh scored again with 5 mins to go.Before Hyde was again to miss from 6yards out.this time his effort came back off the post.4.1 to Cobh
UNDER 12 LEAGUE
Leeside's Under 12s were away to Riverstown.It was a great game and played in the right spirit.Riverstown won 3.1.With the score at 2.1 Nail Sullivan was fouled in the box for the Ref to point at the spot.But the Riverstown keeper made a brilliant save from Shane Carry and cleared the ball up the field for Riverstown to scored,3.1 to Riverstown.Beat were Shane Carry,Cian Readion,Jack Barry and Cormac Dooley
Till next week,have a great weekend
WEEKEND 20/11/04 TO 21/11/04
Our Under 17s were away to top of the table St Marys and we were without star forwards Carian McCann,Danny Farrall and Chris Hayden.Ricky Getts was playing his first game at this levell and what a game he had scoring 3 goals.Leeside/Knockraha started well and had most of the possession creating a number of good chances.on the 15min a free kick from out-side the box from Nick Duggan came back of the wall but when the ball came back to him,he struck it past the wall and a Getts header flashed into the back of the net.5 min laterLeeside/Knockraha made it two nil.With a corner from Tom Crowley found Richard Hyde to slam the ball home.St Marys came into the game and two awful mistakes from our Keeper Keith Cotter cost us 2 goals and on the half hour St Marys broke our off-side trap and as the forward raced towards goal,Keith came off his line and jumped onto the forwards back for a free and Keith was send off.Our centre-half Mick Craddock went into goals .We held St marys till half time.Leeside/Knockraha manager put Ricky up front on his own with the outstanding Tom Crowley doing the hloding job in mid-field.That prompted Rory Ahern who was having another poor game to work hard and more significantly kept the ball moving to Getts.When Rory picked up a loose ball and drew the Marys defence before sliding Getts through to claim his second.Tony Conroy did have the ball in the Marys net but obvious from an off-side position.Full back Alec Sheehan missed his kick infront of goal,but the ball fell to Getts to score from close range.Kevin sullivan was in control in mid-field for us.But with 5 mins to go Rory ahern and Alec Sheehan ran into each other while going for the ball in our box and Marys had an easy goal.4.2 to Leeside/Knockraha and a great win against the leaders.Best for us were Micheal Craddock,Tony Conroy and Tom Crowley
Leeside/Knockraha Under 14s lost 7.2 at home to a very good Youghal team.Conor Murphy and Conor Cronin scored.Team was Orhan Gul,Alan o'Mahoney,Nathan Oherir,Owen Cummins Jack Sheehan,Aidan McCarthy,Conoc Cronin,Kevin Healy(capt)Steven Keily Conor Cronin and Jason Rahilly.Subs used Hugh Egan oNeill,David Ahern,Greg Leopoll and Kevin Collins
Leeside/knockraha under 13s won 4.2 at home to Innisvilla.We were a goal up after 30sec with a well worked goal from Jack Sheehan to play John Cronin in on goals to bury it in the Villa net.We had a great first half with Yusuf Gul scoring 3 to make it 4 nil at half time.Yusuf was playing the off-side well and beat it each time to score.In the scond half we rested Man of the match Jack Sheehan and Kevin Collins and Innisvilla got two late goals.
UNDER 9 LEAGUE
SUN 7 /11/04.
LEESIDE 1 V GLOUNTHAUNE.4
Leeside lost the the first meeting of the two clubs Leeside played very well in this game ,The game was even enough in the fist half both sides playing some good football ,Glounthaune took the lead just before the half ended ,M Crotty in the Leeside goal made a fine save but the ball fell to a forward who scored.Leeside started the next half much the better and should have got a penalty when Craig Foley was taken down in the box but the ref waved play on.Glounthaune got their second goal in this half.The best goal of the game came in the third quarter a Glounthaune player got the ball in the Leeside half and ran a few yards before scoreing with a great shot from twenty yards.Leeside got a goal back with a few minutes to go when Craig foley scored .Glounthaune got their fouth goal with time up.James O Flynn and William Fenton played very well for Leeside.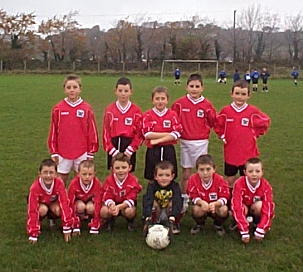 leeside team back row left to right
james o flynn stephen horgan craig foley william fenton cian o brien
front row left to right
jack o flynn ben o riordan robbie o flynn mathew crotty leon foley adam mulcahy.
UNDER 8 LEAGUE.
SAT 6 /11/04
LAKEWOOD 3 LEESIDE 5
Birthday boy Robbie cores four.
Robbie O Flynn was the hero for Leeside in there under eight match v Lakewood last Saturday.Robbie was in great form scoreing four goals in the fist quarter.Adam Horgan came on in the second half and scored a wonder goal.He picked up the ball in the Lakewood half ,He beat two men before rounding the keeper to put Leeside five up.Lakewood got back into the game near the end scoreing three goals but it was to little to late to prevent Leeside winning.Robbie O Flynn was man of the match for Leeside ,leon foley and Ben O Riordan also played well.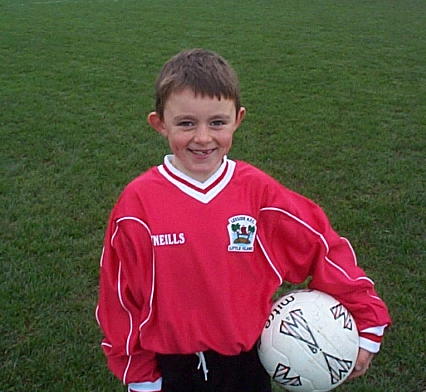 ROBBIE O FLYNN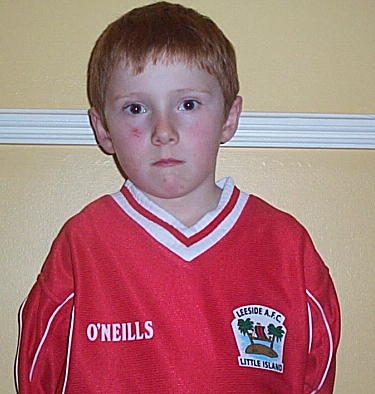 ADAM HORGAN
UNDER 9 LEAGUE
25/10/04
LEESIDE 1 BALLINHASSIG 3
Leeside's under 9 team lost to Ballinhassig this afternoon.Leeside started very well but fell behind after a mistake in defence.Leeside went two behind before half time after being well in the game .Leeside started the second half very well and got a goal back after a few minutes.Stephen Horgan picked up the ball in the Ballinhassig half , he beat one defender before blasting the ball to the net from twenty yards.Leeside were now well on top but found a Ballinhassig defence in no mood to give away any more goals.Leeside forced corner after coner but each time Ballinhassig defended each one very well.With a few minutes to go Ballinhassig broke down the field,a great ball into the Leeside penalty area was missed by the Leeside defender ,it fell into the path of a Ballinhassig forward who finished like a true pro into the bottom left hand corner . This was the final blow and dissapointment for Leeside who had played so well and maybe on another day might have got a result .Best for Leeside were James O Flynn and Stephen Horgan.

stephen horgan and james o flynn
UNDER 8 LEAGUE
COBH RAMBLERS 4 LEESIDE 2
Leeside lost there second league game to Ramblers last Sunday after a great performance by the lads.Ramblers started the better and went ahead after ten minutes.Leeside came back strong and scored through Robbie O Flynn .Ramblers went ahead again but again Robbie equalized.Leeside were well in the game now but couldn't break down a good Ramblers defence.The game was level with five minutes to go and could have gone either way but it was Ramblers who got the all impotant goal .Leeside tried hard to get this goal back but then they gave away another goal with time up.This was a great team performance and with a bit of luck could have won this one.Stephen Horgan and Jack O Flynn played great but Leeside's man of the match has to be two goal hero Robbie O Flynn.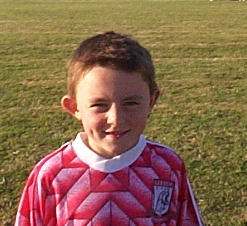 Robbie O Flynn who scored both goals for Leeside against Cobh Ramblers
UNDER 9 LEAGUE
GREENWOOD 2 LEESIDE 5
Leeside got a great result against Greenwood in the under 9 league.Leeside lead 3 nill at half time with goals from Craig Foley ( 2) and Robbie O Flynn.Leeside got a fourth goal from leon Foley before Greenwood got to back,Leeside had the last say when Craig Foley scored his hatrick and Leesides fifth.This was a great team performance but Craig Foley with his hatrick must get the man of the match award
NEXT GAMES
Cobh Ramblers v Leeside u 8 Cobh Sun 17Oct 2pm
Cobh Ramblers v Leeside u 9 Cobh Sat 23Oct 10.30
Leeside v Ballinhassig u 9 Little Island Mon 25 oct 1.45.
UNDER 8 LEAGUE
ST MARYS 5 LEESIDE 1.
Leeside played there first under 8 game of the year against St Marys and after a brave performance lost by 5 goals to nill.Leeside were well in this game but some bad defending cost them dearly.Leeside were every bit as good as there apponents but found it hrd to score, they did get a goal late on from a great strike by Leon Foley,well done to all.