1998 - 2004 Part of the ZURBRICK PAGES
compiled by Linda Zurbrick O'Halloran.
Not for commercial use. All rights reserved
by the author /contributor of this material.
Photo believed to be of
Peter ZURBRICK (1820 - 1907) & wife Christina (1832 - 1874)
Peter was the son of immigrants Nickolaus ZURBRÜCK & Maria Elisabetha GERBER.
Christina is believed to be Peter's first cousin; early church records indicated that
her maiden name was ZURBRÜCK & we know that Peter's uncle Georg ZURBRÜCK
& aunt Elizabeth BURKHALTER had a daughter Christina that was born on 2 March 1832,
the exact same date that was given for Peter's wife on their gravestone in Lancaster cemetery.
This appears to be taken about 1870. Christina appears to be pregnant & she did
give birth to daughters in 1868 and 1871, before she died in 1874, age 42.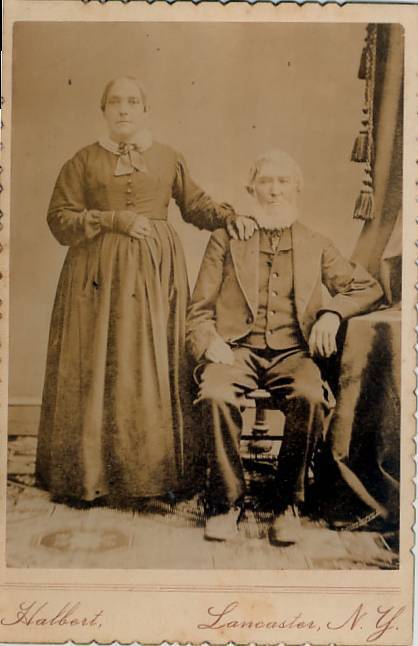 Contributed by Sean Zurbrick of Ohio.
---
Back to Zurbrick Page