A reunion of serving and retired officers of the Naval Reserve (An Slua Muiri) Dublin Based was held in the Howth Yacht club. Also attending was Lt.Eugene Clonin (NS) a former Group Officer.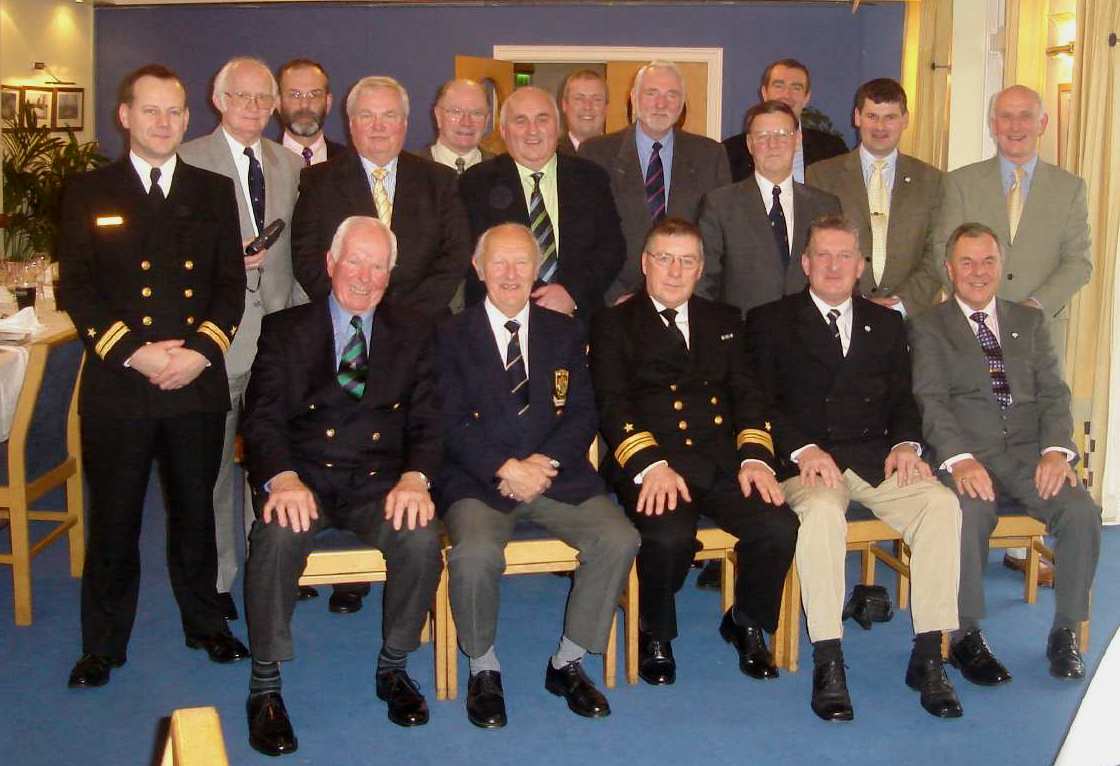 1


L/R (sitting) Lt.Sean Flood, Lt.Cdr Gerry DeRenzy, Lt.Cdr Vincent Smallhorne, Lt.Cdr Michael Murphy Lt.Cdr.Ronnie Lewis.
L/R Lt.Stephen Murphy, LT. Bennie Gallagher, S/Lt.Brendan Wyse, Lt. John Keohan, Lt. Albert Farrell, Lt. Sean Earley,
S/LT.Gerry Salmon, Lt.Eric Durkin, Lt.Terry Cummins, Lt.Eugene Clonin (NS), Lt.Cahir O'Byrne, Lt.Bryan Gildea.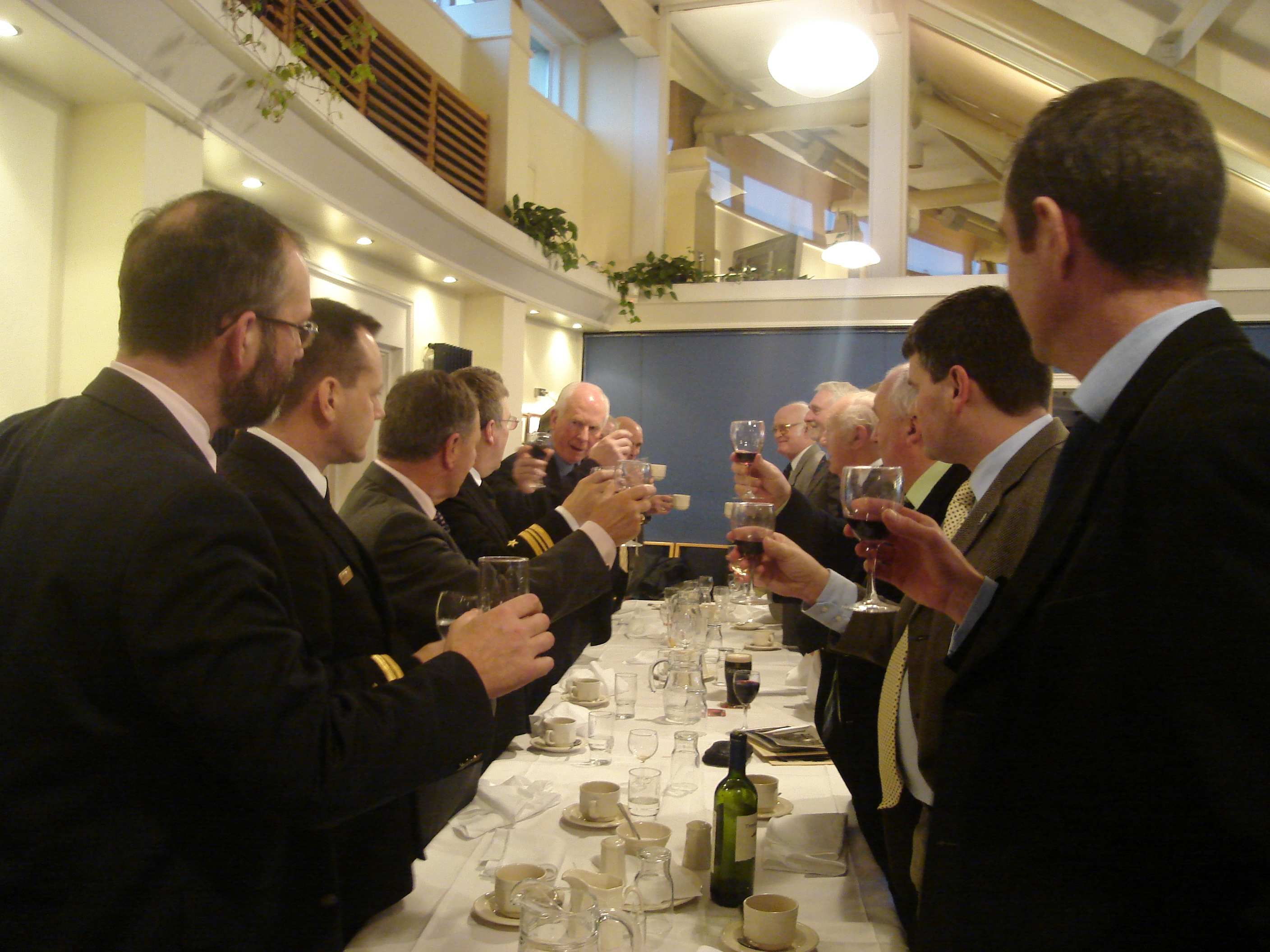 2


A Toast to the President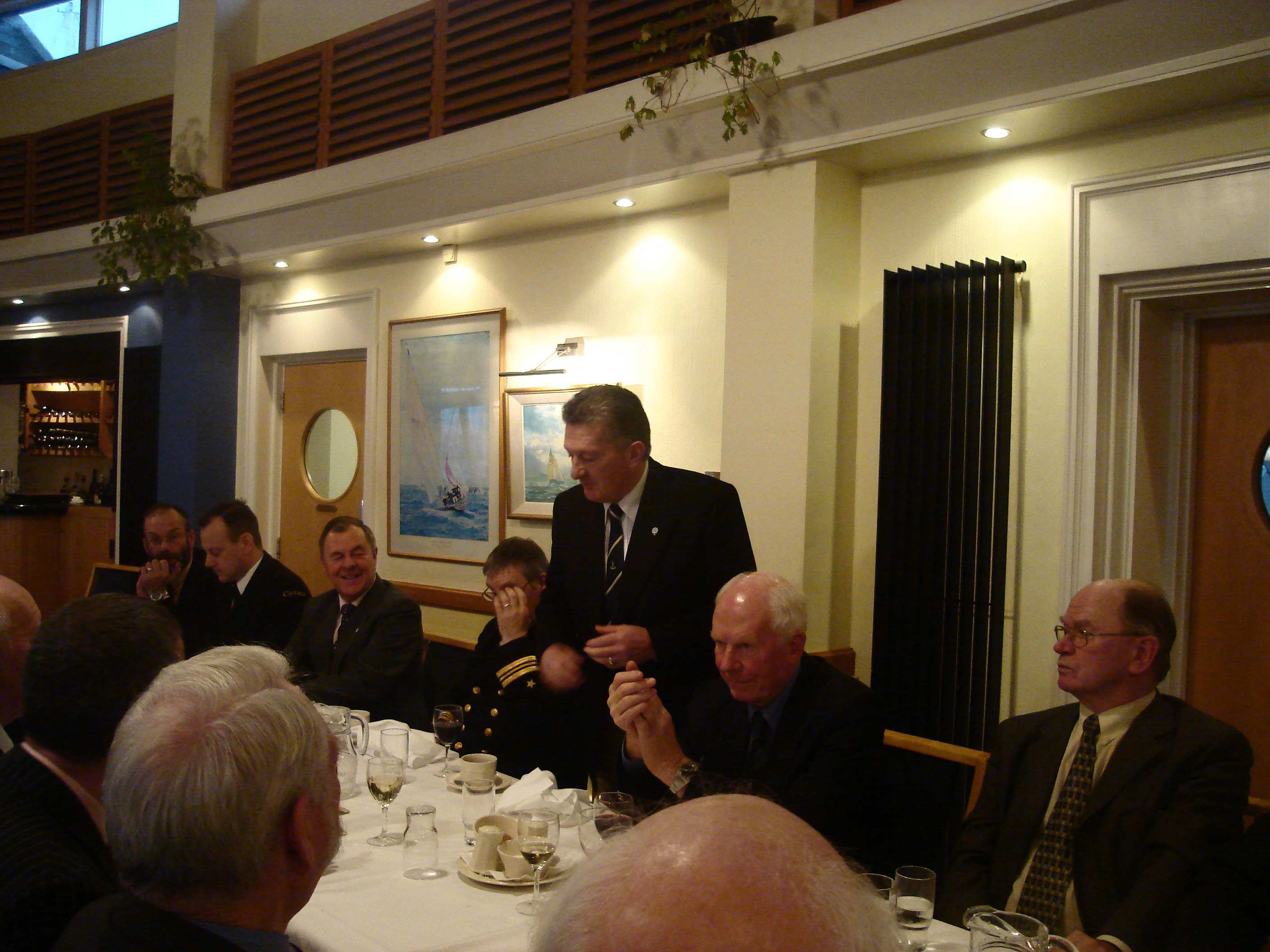 4


Lt.Cdr. Michael Murphy (Retd) Welcomes the Officers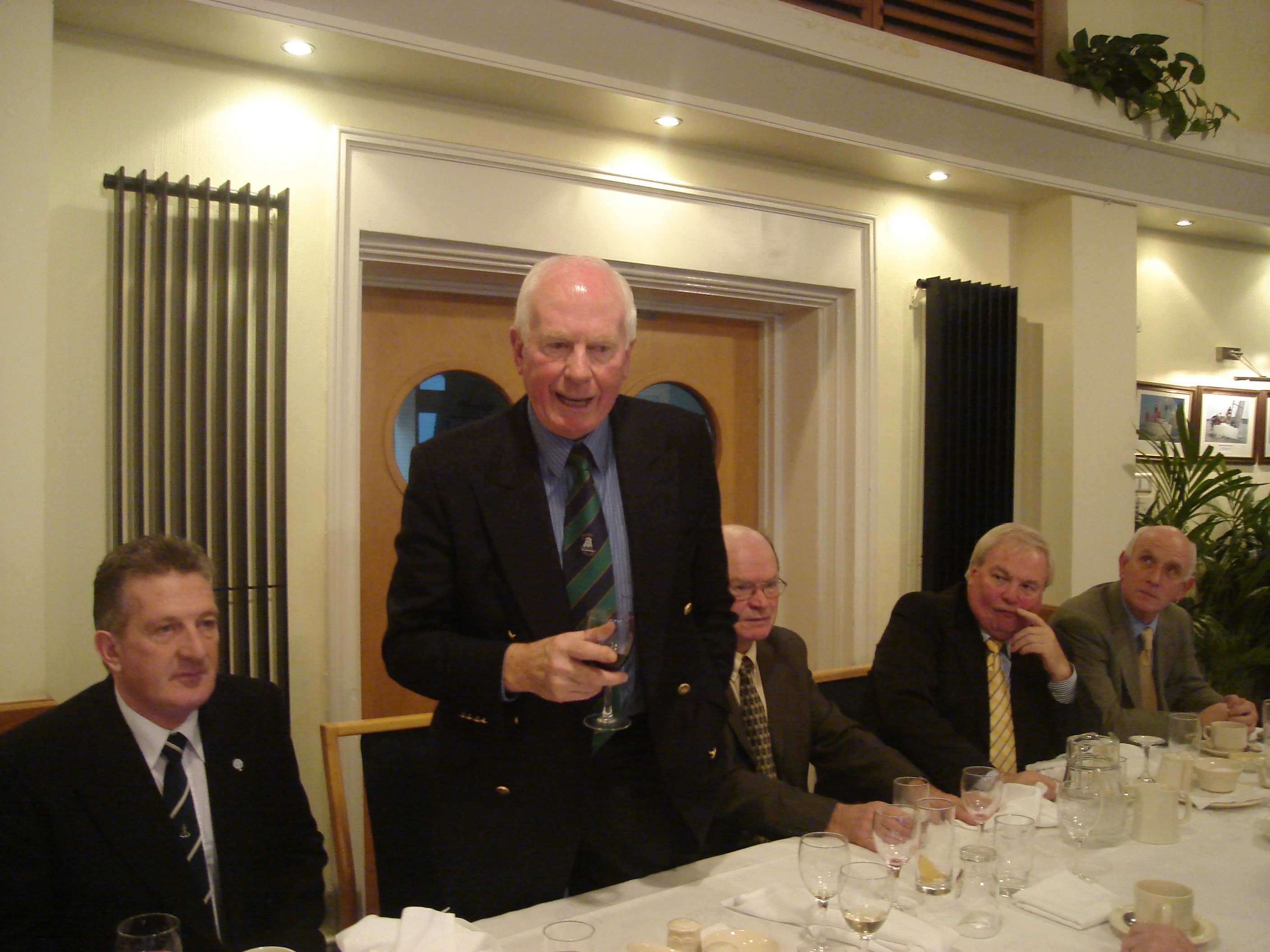 5


Lt.Sean Flood (retd.) Responds