Nonaim Lodge is set in a quiet, secluded location among the idyllic surroundings of lake, woodlands and mountain. The house is located on a three acre site which is bounded for much of its length by the charming Shanavaugh stream, the gentle sounds of which can be heard throughout the grounds.
&nbsp&nbsp&nbsp&nbsp&nbsp&nbsp&nbsp&nbsp&nbsp&nbsp&nbsp&nbspOne of the area's native timber woodlands of Oak, Ash, Birch and Holly provide another boundary to the lodge and the house and gardens have stunning views of the lake and surrounding mountains. Indeed our most frequently heard comment is to the calming and restful effect of our location.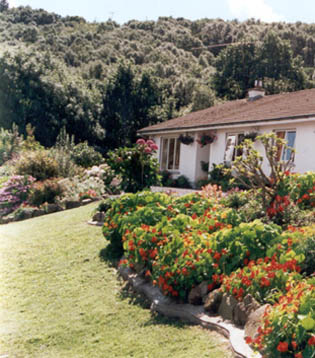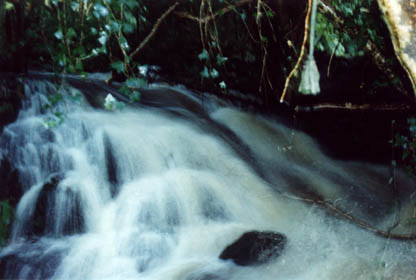 Shanavaugh Stream
Nonaim Lodge is owned and run by Connie and Donal Connolly. Our aim is to provide quality food, accommodation and service at affordable tariffs. We achieve a return rate of over 70% from our guests and we feel this speaks for itself.
Full Board, Partial Board or simply Bed and Breakfast are all available.
Contact
Tel: 00-353-91-552138
Email: nonaim@gofree.indigo.ie
Site Design daragh@esatclear.ie