Inistioge.
There are few villages in Ireland as beautiful as Inistioge and it is not surprising that this village has appeared in a number of Hollywood movies including 'Widow's Peak' and 'Circle Of Friends'. The Danes, the Vikings,the Normans and Cromwell have all set foot here.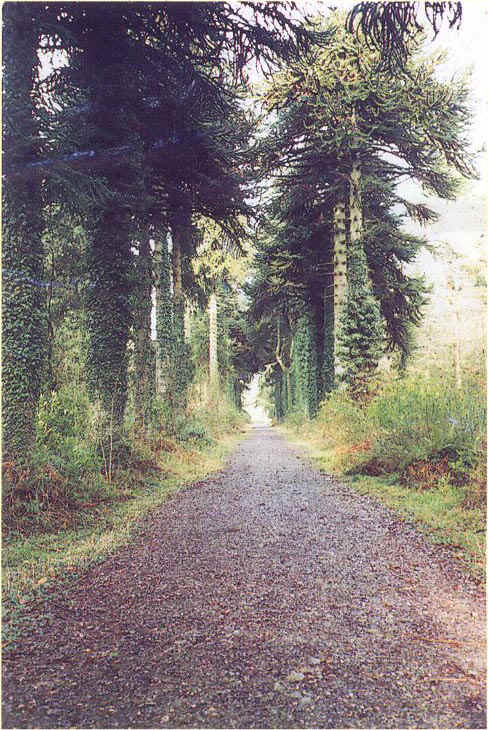 The motte, a singular mound would appear to be the earliest military construction during the first settlement. Within the boundaries of the village the ruined, ivy-clad Abbey Tower was once an Augustinian Priory c1200 and marks the ancient graveyard. Some of the graves are simply marked with slate, and others like that of poet Mary Tighe by an elaborate mausoleum.
Leaving the village, there is a steep climb to the Woodstock Estate. Woodstock House was the home of the Tighe family. The house was burned down during the troubles of 1922. It had become the headquarters for a company of British Auxiliaries (Black and Tans) and was taken over by the free state army and eventually set alight by the republicans before their departure.
Scotsman Charles MacDonald planted the famous avenue of 130 monkey puzzle trees from South America, and the conservatory which is no longer visible was designed by Richard Turner of Botanical Garden fame.

Back To Kilkenny.
Kilkenny Castle, Saint Canice's Cathedral, Rothe House, Black Abbey, Kells Priory, Tullaherin, Cantwell Fada, Jerpoint Abbey, Inistioge.