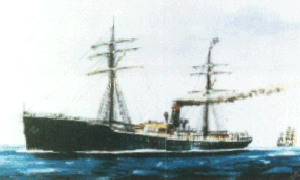 "S.S. Idaho" struck Conning Beg Rock on 1-6-1878, she left New York bound for Liverpool. The wreck was located in 1976 by the Guiding Star trawler of Kilmore. The anchor was raised in 1988 and now adorns the bow of the Guillemot Museum Ship at Kilmore Quay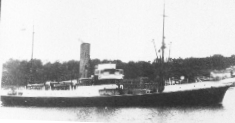 "S.S. Isolde" sank in 1940 near the Barrels, with the loss of 6 people, and 17 survivors.


"S.S. Ardmore" sank in 1940 off the South Wexford Coast, she was carrying cattle/pigs on her way from Cork to Fishguard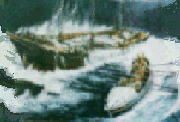 The "Mexico" a Norwegian steamer sunk around the Keeagh Islands on 20-2-1914. She was carrying hard wood from America to Liverpool. Nine members of the local Fethard lifeboat were drowned going to her assistance. A memorial in Fethard commemorates this disaster.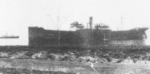 On 12-1-1926 the steam ship "S.S. Valdura" ran aground on the Forlorn, she had a cargo of 4500 tons of maize, which was washed ashore and apparently gathered by local farmers.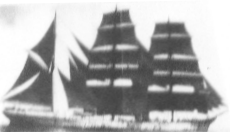 The sailing ship "Inversauld"