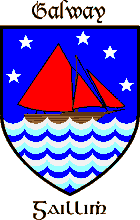 FIRST PHOTO SERIES
PAGE THREE
The heart of Gaelic Ireland
---

The Browne family arrived in Ireland in 1170 in Strongbow's time, and were soon established in Galway and Mayo. They leave several important seats such as Mounthazel, Moyne, Rockville, Breaffy and Castlemacgarret. They are also one of the Tribes of Galway, and are still well represented in these two counties.
---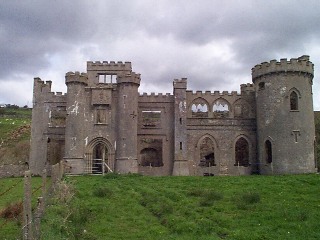 Clifden Castle was erected by John d'Arcy in 1815 to oversee the construction of Clifden town in Connemara.
---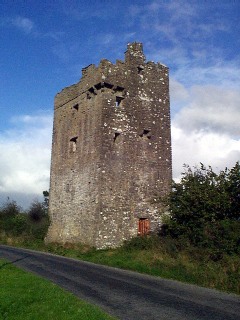 Brackloon castle near Clonfert, was a 15c O'Madden stronghold. It was a scene of slaughter when the garrison were thrown off the battlements in 1651.
---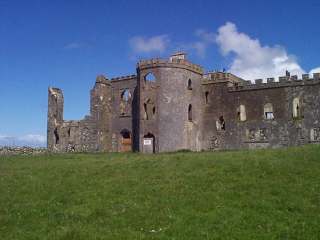 Bunowen Castle was a development of an earlier 18c fortified mansion. The Geoghegan family erected it, although it passed to the Blakes in later years.
---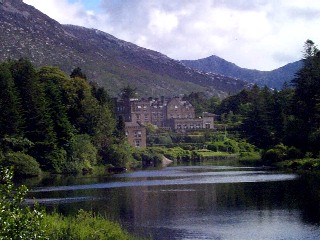 Ballinahinch castle was the home of Richard Martin (Humanity Dick), who built it in the 18th centry by developing a 17c mansion, which itself replaced an O'Flaherty castle on the site. Now an hotel.
---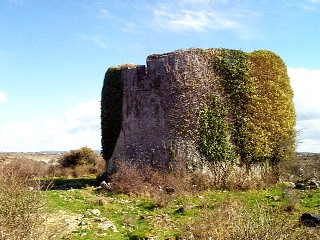 Newtown Castle is unusual in that it is nearly circular; built near the Clare border by Sir John Perrot in the mid 16th century.
---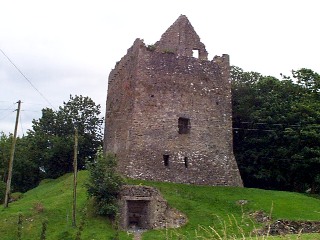 Dunmore castle was another deBermingham fortification of the mid 13c. Built in 1225, and lived in by them until the early 19th century. Similar to Athenry in many ways.
---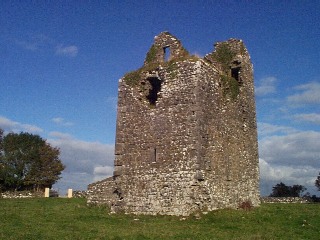 Kilrogue castle is another Burke tower house, located on the Clare river close to Claregalway.
---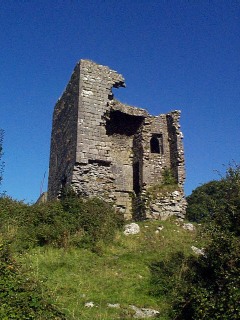 Castlegar Castle on the outskirts of Galway city was the main Clanricard (Richard deBurgo) residence before they moved to Portumna Castle in 1618. This was a 14c tower house.
---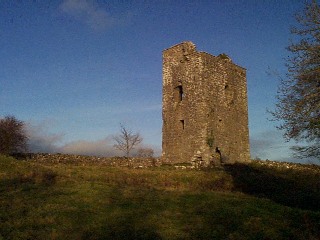 Ballinduff, on the lakeshore close to Headford, was a 14c Burke house which passed to the Skerret family. Situated amidst the remains of a monastic settlement.
---
Caherdangan, or Strongfort, was another 15c Burke house close to Craughwell. Now restored and lived in.
---
Send your comments, information and requests to me here:

Don't go away yet - there are more Galway Castles here....

All these photographs are copyright © Patrick Larkin, March 2000.