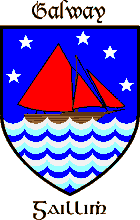 The heart of Gaelic Ireland
INDEX PAGE 1
---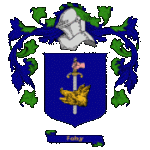 The Fahy family were a Gaelic clan of considerable influence in south county Galway, and left the remains of many fortifications in that part of the countybetween Abbey/Duniry/Woodford.
---
Page 1:





Ballylee; Cargin; Glinsk; Castletown; Rinville.





Claregalway; Ardamullivan; Athenry; Aughnanure; Castledaly.
Go to page 1:

---
Page 2:





Menlo; Barnaderg; Cloghan; Cregg; Ballindooley.





Feartagar; ClondeGoff; Ballykyne; Renvyle; Tulira.
Go to page 2:

---
Page 3:





Clifden; Brackloon; Bunowen; Ballinahinch; Newtown.





Dunmore; Kiltrogue; Castlegar; Ballinduff; Caherdangan.
Go to Page 3:

---
Page 4:





Annaghdown; Ardrahan; Ballinfad; Ballybrit; Blakes.




Creganna; Derryhiveny; Lynches; Derrymacloughna; Cloonacauneen.
Go to Page 4:

---
Page 5:





Aille; Caherkinmonwee; Cloonboo; Deerpark; Oranmore.





Pallas; Portumna; Rahealy; Raruddy; Terryland.
Go to Page 5:

---

Have you checked out our online shop, where you may purchase mounted photographs of all your favourite castles; as featured on this site?
Christmas specials being offered at present! Solve that gift problem here! We use the PAYPAL payment system, so all credit cards are good!