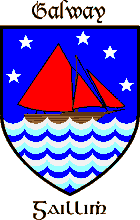 FIRST PHOTO SERIES
PAGE FOUR
The heart of Gaelic Ireland
---
The d'Arcy family claim direct descent from a French family derived from Charlamagne, named for Castle d'Arcie near Paris. They travelled with William the Conqueror to England, and were appointed to positions in Ireland in the 14th century. Their seats were at Kiltullagh, Newforest, Gorteen and Houndswood. One of the Tribes of Galway, they are not to be confused with the Darcy families, who are of Gaelic origin.
---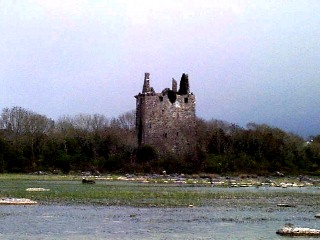 Annaghdown Castle was erected on the east shore of Lough Corrib by the O'Flaherties in the late 14th century.
---
Ardrahan Castle was the centre of a 13th century centre of the O'Heynes family, later becoming a manor of the Norman FitzGerald family. Built 1250.
---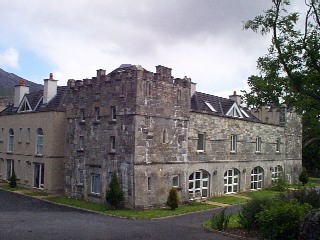 Ballinfad Castle was a Martin family reconstruction of an old 15c O'Flaherty stronghold in Connemara. Now restored for hotel use.
---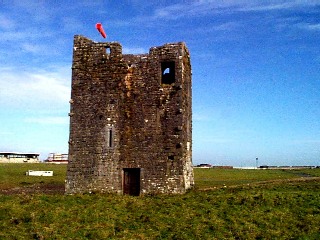 Ballybrit Castle was a small deBurgo castle on the outskirts of the town of Galway. That's Ballybrit racecourse in the background..
---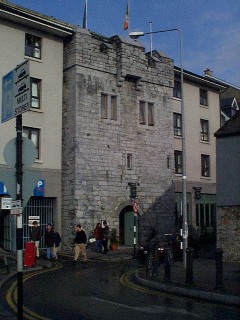 Blakes Castle in the heart of Galway town, was a 15th century town house of the Blakes. Used later as a town jail up to the 19th century, it is now restored as part of an hotel..
---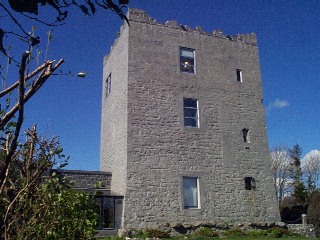 Creganna Castle was a 15th century O'Heynes castle which fell to the Reddingtons. Long a ruin, it is recently restored as a private dwelling.
---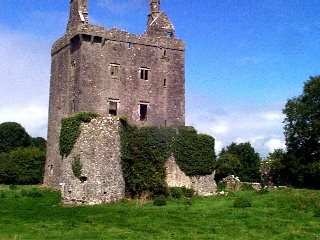 Derryhivenny Castle was erected by Donal O'Madden in 1669, and was their principle seat. This was the scene of many battles.
---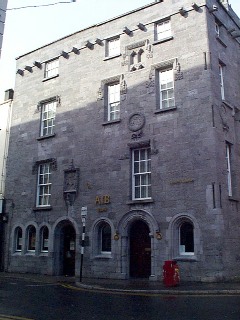 Lynche's castle in the heart of Galway town was the 15th century town house of the Lynch family. Now used as a Bank building.
---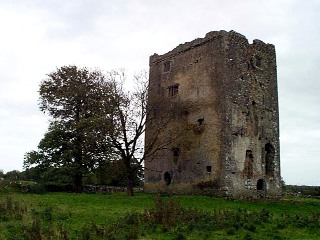 Derrymacloughna Castle was another Burke tower house of the 15th century, which had a house extension at one time. Now ruined, there is a medieval church nearby.
---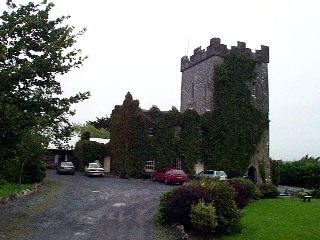 Cluanacauneen Castle, a small 15th century tower house, has had a residence added by way of extension. Fully restored and lived in.
---
Send your comments, information and requests to me here:

Don't leave yet - there are more Galway castles here....

All these photographs are copyright © Patrick Larkin, March 2000.

---