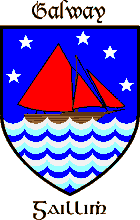 SECOND PHOTO SERIES
PAGE TWO
The heart of Gaelic Ireland
---

The Joyce family were of English origin, arriving in Ireland in the reign of Edward I, going on the seize large tracts of land in the Barony of Ross; an area subsequently known as the Joyce Country. Another of the Tribes of Galway, they had seats in Merview, Woodquay as well as parts of Mayo.
---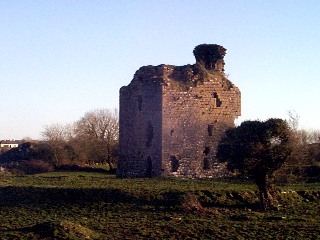 Corofin Castle was built in 1451 for Emelina deBurgo, and was part of the manor of Headford.
---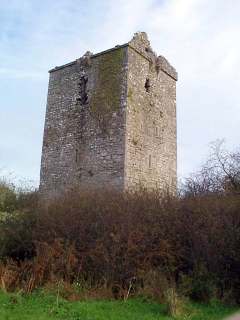 Merlin Park, formerly Doughiskey, was an O'Connor castle of the 16th century. Still in good condition, it was lived in to the mid-19th century.
---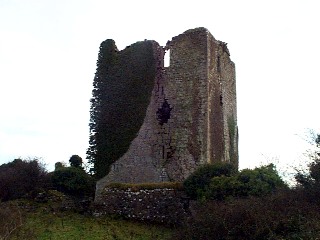 Derrydonnel More is a massive 15 century deBurgo keep, surrounded by intricate fortifications.
---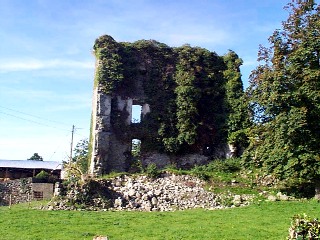 Moyveela is a much ruined early tower house, probably of the Burkes.
---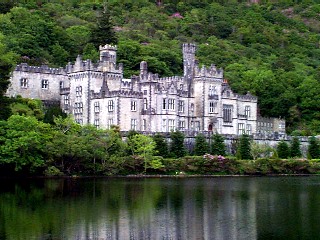 Kylemore Castle was built in 1864 by Mitchel Henry. Now a convent school run by the nuns from Ypres.
---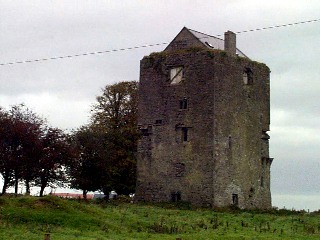 Ballinderry, south of Tuam, is a very late tower house of the 17th century. Now being restored.
---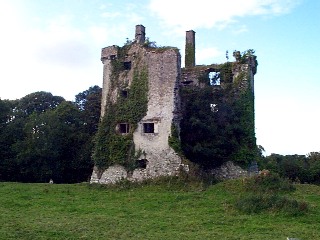 Hackets Castle, close to Tuam, was home of the Hacket family at first; later of the Kirwans after the Cromwellian settlement.
---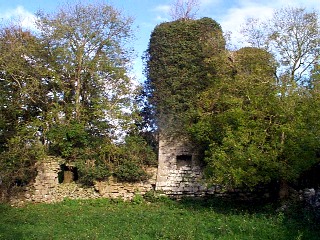 Grange was the castle of Walter Bui de Burgo, and was built in the 15th century.
---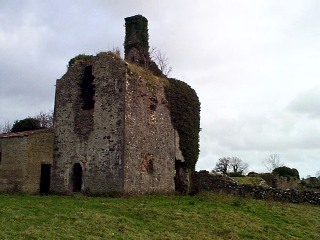 Headford Castle was built by the Skerret family, one of the 14 tribes of Galway.
---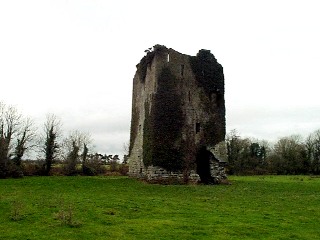 Riverville was one of three tower houses in close proximity, being a residence of the Bourkes from the 16th centruy.
---
Send your comments, information and requests to me here:

Don't leave yet - there are more fine castles here:

All these photographs are copyright © Patrick Larkin, March 2000.

---