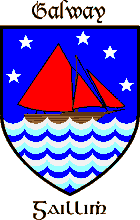 SECOND PHOTO SERIES
PAGE ONE
The heart of Gaelic Ireland
---

The French family, sometimes written ffrench in the old manner, are one of the most distinguished of the Tribes of Galway. The originally accompanied William the Conqueror to England, and were amongst the first wave of Anglo-Norman settlers in Ireland. They left fine seats at Castle French, Monivea, Frenchgrove, Rahasane and Tyrone in Galway; as well as several in Mayo & Roscommon as well. Very few of the family left now..
---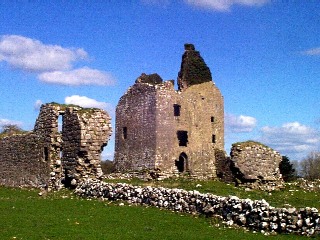 Anbally Castle was a 15th century castle and bawn of the Burke family. It was formerly known as Tavenagh Castle.
---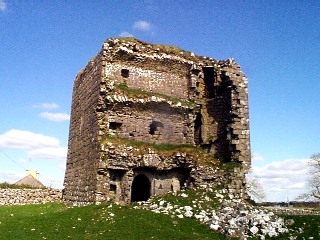 Turloughcartron was a subsidiary castle in the manor of Headford, and dates from the 14th century.
---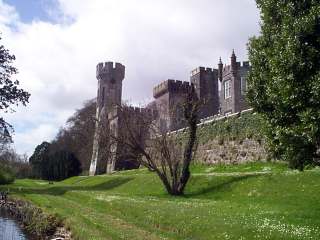 Lough Cutra shows the 1811 Gough mansion built upon the early 15th century house of the O'Shaughnessy clan.
---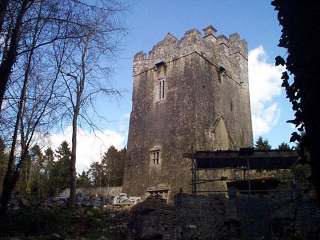 Dunsandle is an imposing 15th century tower house formerly on the estates of the Daly family. Presently under restoration.
---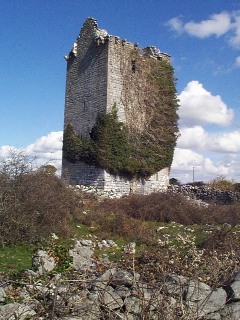 Cahererillan, on the Clare border, is another O'Shaughnessy Tower House of the 14th century - this one was 6 floors.
---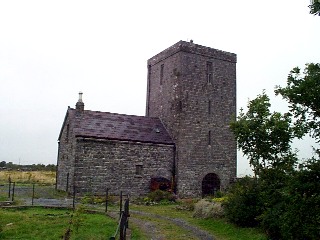 Killeen Castle was built by Redmond Burke in the mid 1500's. Still inhabited.
---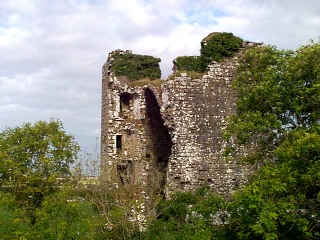 Lackagh was built by the Burkes in the 14th century, and was owned by the Henry FitzEdmond branch of the family. Now ruined.
---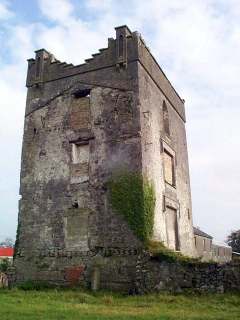 Monivea was an O'Kelly castle of the 15th century, which later became part of the Ffrench mansion. Inhabited until the mid 20th century.
---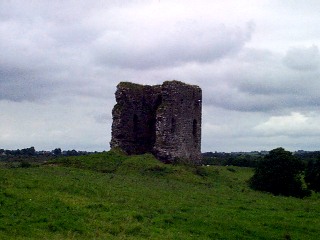 Moylough Castle is an very early Hall House of the 13th century. Now quite ruined.
---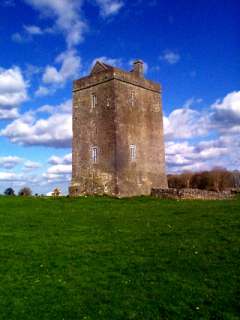 Moyode Castle was another tall Tower House of the Burkes, which went to the Persse family. Now restored and inhabited.
---
Send your comments, information and requests to me here:

All these photographs are copyright © Patrick Larkin, March 2000.

---