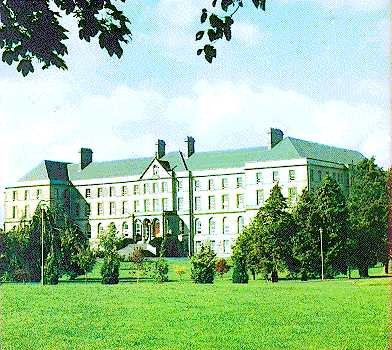 St. Finian's College
St. Finian's College was founded in Navan as the Meath Diocesan College in 1802. When Mullingar became the seat of the bishop at the turn of the century it was decided to relocate the college. The present building was opened in February 1905.
In 1970, St. Finian's was selected by the Irish Catholic Hierarchy as the ideal centre for its new music school. The college already boasted a long music tradition, with its annual Gilbert and Sullivan operetta and the many talented musical alumni it had produced. Now it was geographically well situated for this new national scheme, lying, as it did, in the Midlands, within easy reach of all parts of Ireland.
The first Director was Frank McNamara, a graduate of UCD and Maynooth College, a fine organist and choral conductor and a priest of the Meath diocese. His successor, Shane Brennan (appointed in 1984) was one of the first scholarship students to study with Fr. McNamara at the inception of the Schola Cantorum. Gerard Lillis, another Schola alumnus, was appointed Director in May 2003.
The college has fine practicing facilities, but is particularly proud of its organ which the bishops commissioned from the German organ-builder, Hartwig Späth of Freiburg and presented to the Schola in European Music Year, 1985.