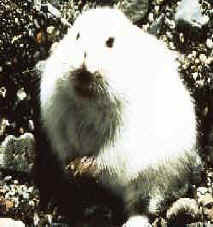 Collard lemming in the winter
Home: Only in the Arctic tundra. During the summer collared lemmings live on the high, dry areas of the tundra. They burrow under the rocks. During the winter the collared lemmings move to lower meadows where there is more snow.
Diet: Summer Tender shoots of grasses, in the winter they eat bark and twigs off the willow tree.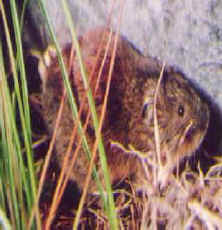 Collard lemming in the summer.